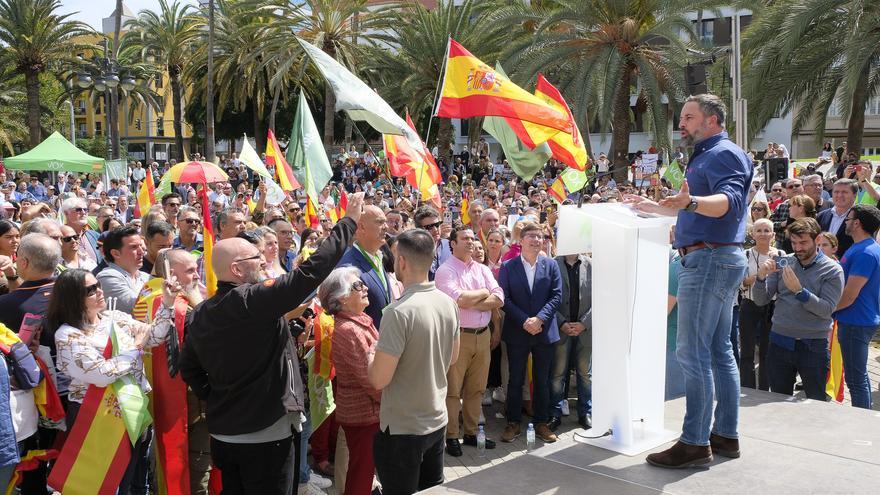 Vox calls "attack on democracy"the decision of the Electoral Board of Santa Cruz de Tenerife to reject his candidacy for the Congress of Deputies for the western province, after the far-right formation did not meet the deadlines to correct errors in its list of candidates. After setting the Parliament of the Canary Islandsthe regional deputy of Vox, Nicasio Galvanpointed out that They are looking for "some legal loophole" lIt is that it allows them to go to the polls on the next 23J, for which they are considering initiating legal actions if necessary.
Galván acknowledged "discrepancies" within the party, although he maintained that they are still gathering information about what happened. "I don't know what has happened, but Santa Cruz de Tenerife cannot be deprived of power vote Vox to Congress", he assured. Those of Santiago Abascal they acknowledge being "perplexed" at what they consider a "maneuver" that "distorts" the elections. This is not the first time that party leaders have tried to spread the idea that democracy does not work.
loss of seats
The one who was going to be head of the list for Santa Cruz de Tenerife, Alejandro Gomezhas recognized in statements to the media collected by efe that they do not know "what this maneuver is due to or who benefits" against "the only political party that has opposed with the utmost forcefulness Pedro Sanchez and his Government". Gómez laments the "defenseless position" in which his party remains in the face of a situation that, according to him, they learned about through the press. "A serious situation is opening up, because in a context of enormous electoral competition each seat counts and the affected party is Vox," said Gómez.
Santiago Abascal, party leader, planned to a campaign event this Sunday in Tenerifebut the visit remains in the air before the latest events.
Unproclaimed lists
In addition to Vox, after the review of the Electoral Board of Santa Cruz de Tenerife, the candidacy of For a fairer world (PUM+J) to the Congress of this province is also left out; as well as that of the Animalist Party with the Environment (PACMA) to the Senate for The iron and La Gomera, and that of the PUM+J for Tenerife. For its part, the Electoral Board of the palms did not proclaim the candidacies of PACMA, nor of Now Canary Islands-Partido Cominista del Pueblo Canario (PCPC) for the Senate for Lanzarote.