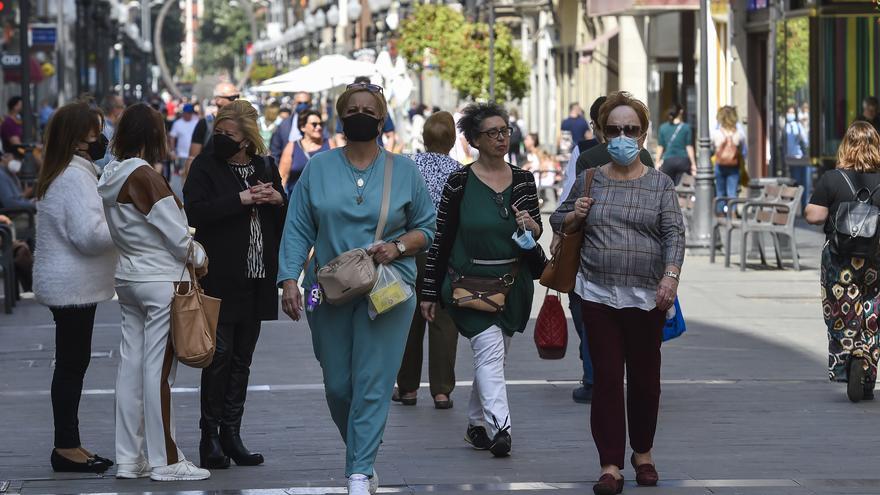 The Ministry of Health the Canary Islands Government notified this Tuesday 2,049 new cases of coronavirus COVID-19. In addition, there has been the death of two people in Tenerife aged 63 and 84. Both had previous pathologies and were hospitalized.
The number of deaths since the pandemic began rises to 1,607 in the Archipelago.
The total number of cases accumulated in Canary Islands is 312,479 with 13,138 active, of which 37 are admitted to the ICU and 292 remain hospitalized.
for islands, Tenerife today adds 1,109 cases with a total of 143,517 accumulated cases and 7,144 epidemiologically active cases.
Gran Canaria It has 118,014 accumulated cases, 669 more than the previous day and 4,468 active.
Lanzarote records 39 new positives with 20,943 accumulated and 305 epidemiologically active and Fuerteventura, it has 15,153 accumulated cases, with 51 new cases and 294 active ones.
For its part, The Palm registers 120 new positives, so it has 10,768 accumulated and 647 active.
La Gomera communicates with 55 new positives, so its accumulated total is 2,129 and it has 228 active cases. and
The iron incorporates six new cases, so it has 1,955 accumulated and its assets are 52.
The Cumulative incidence at 7 days in the Canary Islands it is located in 421.06 cases per 100,000 inhabitants and at 14 days in the 847.17 cases per 100,000 inhabitants.
Until today, a total of 3,341,351 diagnostic tests in the islands, of which 7,578 correspond to yesterday.