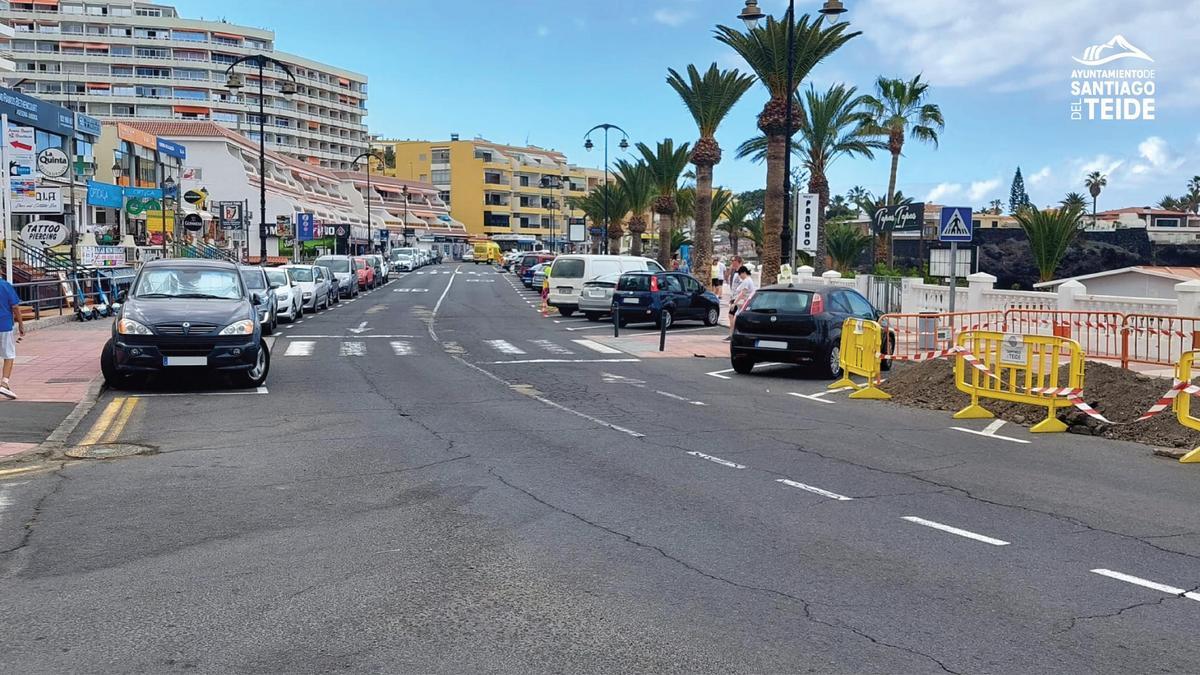 The Santiago del Teide City Council has recently awarded the entity Construcciones Elfidio Pérez SL the works to replace the asphalt pavement and signage on the front of Playa de La Arena, specifically, in the section between the intersection to access Punta Negra and Ana María street until the Manuel Ravelo street exit.
These works have a base tender budget, including the IGIC of 45,775.56 euros and an execution period of one month.
The state of said road requires imminently undertaking the pertinent actions aimed at correcting the deficiencies in the pavement of said road, which, in most areas, has a high degree of deterioration and deformation of pavements due to its age and use.
The project also contemplates the replacement of the surface finish layer of the road, including rutting and horizontal marking.