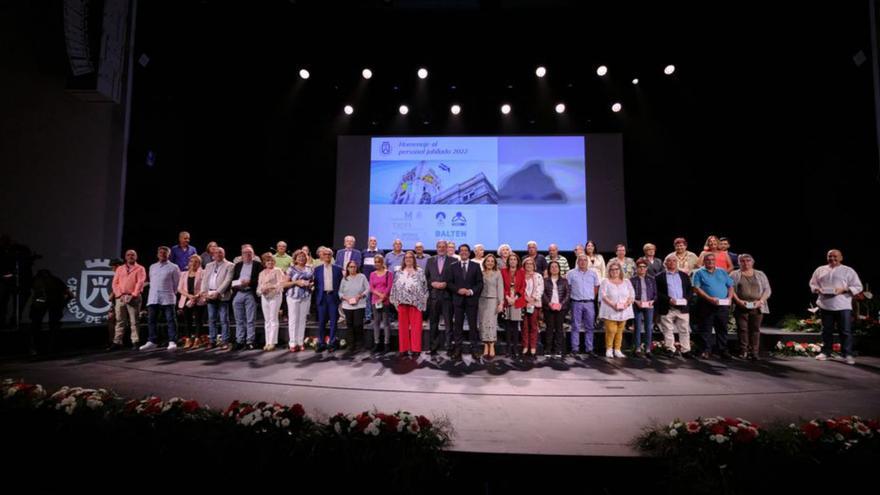 The Council of Tenerife honored the 105 workers retired since 2022, both from the Corporation itself and from dependent public sector entities. The event, which took place in the Auditorium, was attended by the insular president, Pedro Martín, and the three vice presidents: Enrique Arriaga, Berta Pérez and Marián Franquet. Along with them was the director of Human Resources and Legal Advice, Lidia Pereira, head of the organization.
Pedro Martín thanked the retired staff for the professionalism and commitment shown in providing the best possible service to the public and highlighted the projects and improvements introduced by the current government team. He highlighted the approval of the Human Resources Strategy, through a participatory process, and being pioneers in Canary Islands in designing the stabilization processes for temporary staff and in promoting teleworking.
Berta Pérez assured that "the human value and talent of the staff of the Cabildo de Tenerife are difficult to find. It is the main asset of this Corporation."
Marián Franquet highlighted "the involvement and dedication of the 60 IASS workers who participated in the event.
Among the honorees are 40 direct employees of the Cabildo, as well as workers from Museums and Centers, Balten, the Music Board and the Insular Water Council.