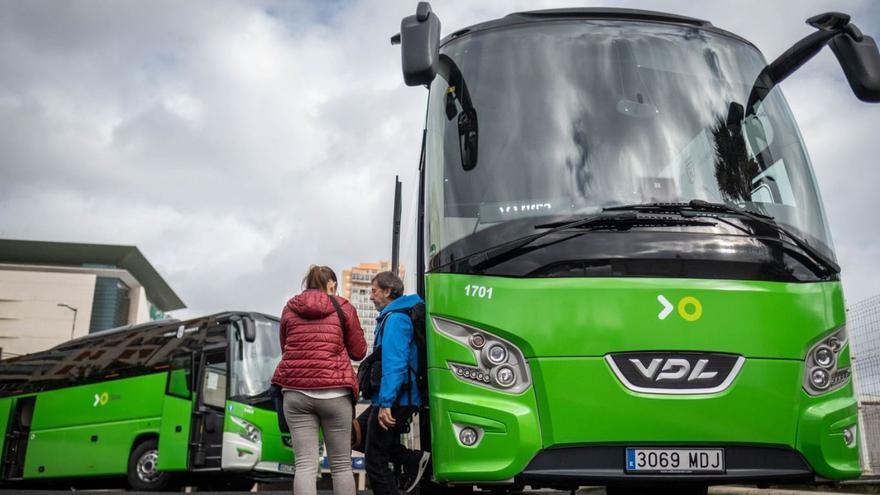 titsa twenty rental buses will be put into service to reinforce the long-distance lines in Tenerife. The insular Councilor for Mobility and president of the public transport company, Enrique Arriaga, explains: "These vehicles will gradually be put into service on the lines with the most demand." These routes are basically those that lead to the south and will be covered starting today by the first eight vehicles.
Arriaga explained that "18 units are already in Tenerife and the remaining two will soon arrive, waiting to be transferred from Seville». He explained that "those who are already here are in a different degree of transformation, since coming from abroad it is necessary to adapt them, re-register them, install devices and give them the characteristic green color of Titsa."
The counselor commented that "the usual means of purchase with the administrative terms of public procurement, plus the manufacturing and delivery period, meant exceeding 24 months." Hence, the Board of Directors put out to tender the rental of these twenty vehicles for three years through the emergency procedure.
Arriaga pointed out that "before the arrival of the Carnival and the need to reinforce the service, we have decided put eight of these buses into operation despite the fact that we have not yet finished vinyling (varnishing) them ». The island councilor added that "this is how we try to alleviate the inconveniences suffered by passengers." These vehicles will cover long-haul lines with few stops, such as lines 10, 110 and 112, between Santa Cruz and the South Airport, Los Cristianos or Costa Adeje.
The twenty buses come from the center of Europe and a budget of four million euros has been allocated for their rental. The batch is made up of 16 15-meter vehicles and another four of 13. Another 30 will be added that will arrive in March to complete the batch of 60 purchased last year and received in stages since December.