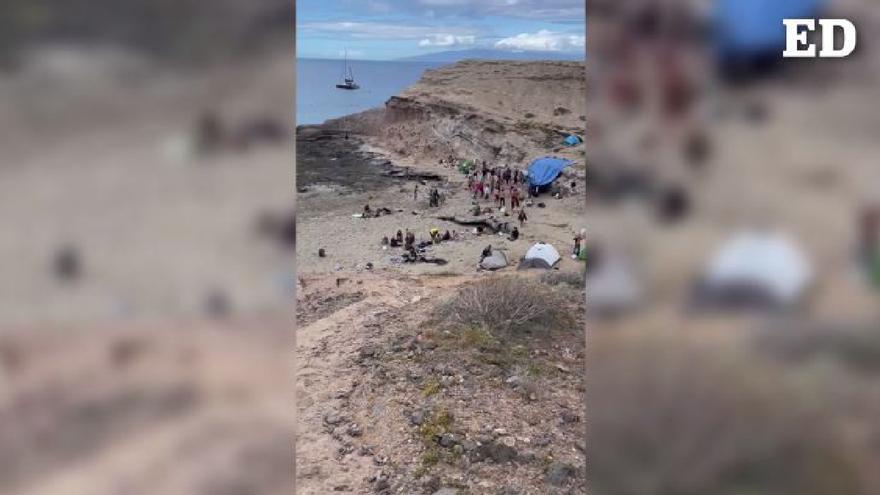 About thirty young people organized a 'rave' this weekend on the Adeje Cove, a space with special protection as it has been declared a Place of Scientific Interest. They put up some loudspeakers, a mixing desk and with a generator set they played music for a good part of the day.
In this environment, moreover, there were several camping groups -about twenty booths, which can be counted in the video that accompanies this information- which is also prohibited, but it is rare on weekends that campaign booths are not seen in that place, as they have denounced countless times citizens and residents of the Tenerife municipality of Adeje.
The environment is a Site of Scientific Interest that has the purpose of "conserving and maintaining a relevant coastal space that serves as a refuge for threatened seabirds, as well as waders and migratory birds", the cliff and the coves and beach of La Caleta they make up a set "of enormous landscape relevance" with a surface that covers just over 78 hectares.
However, human activity has degraded this space and, from what is seen, prohibited habits continue to be practiced that damage the place. The complaints for this proliferate and the Fundación Telesforo Bravo Juan Coello has done so publicly on numerous occasions, but the lack of control in the area continues. Not only is the environment damaged by camping, but waste is left behind and the terrain is altered.