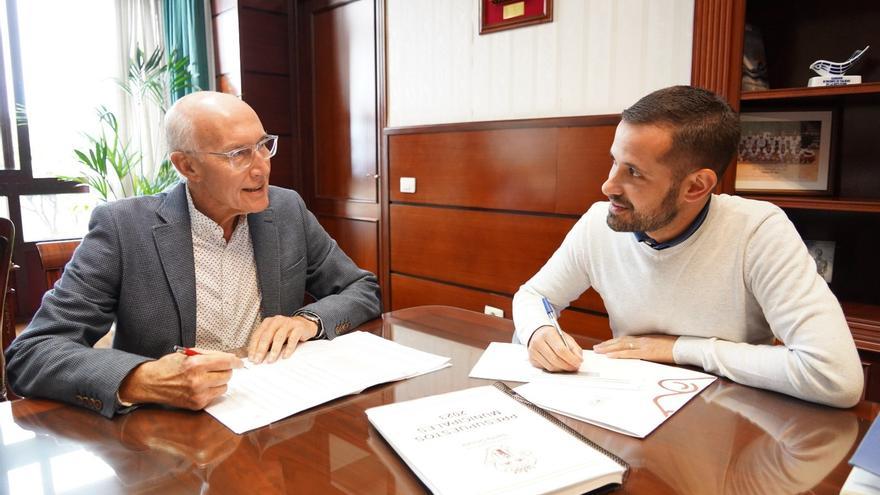 The Santa Úrsula City Council budget for 2023 amounts to 13,927,040 euros and increases by 12.91%, which means 1,591,179 euros more compared to the current year. The increase responds to the good financial health of the Consistory and the increase in the forecasts of income from other administrations public, which places the economic document as the largest amount to date. The municipal accounts, which reflect a surplus for the sixth consecutive year, have been approved by the Plenary with the votes in favor of AISU, PSOE and of the non-assigned councilor, as well as with the abstention of the Popular Party.
The mayor, Juan Acosta, highlights the absence of indebtedness, the freezing of fiscal pressure and that it is a budget "with foresight and sufficient capacity to face the uncertain economic scenario and to overcome rising inflation.
Of note are the 1,551,455 euros (11.14% of the budget, with a 6.7% increase) for Social Services, Employment and Protection and Promotion of Health, as well as 741,500 euros for aid and subsidies, among which there are 325,500 euros for welfare benefits for rent, food, pharmacy, etc.
By areas, 934,890 euros are distributed to Security and Civil Protection, 557,562 to Education, 388,660 to Culture, 337,856 to Sports, 172,418 to Agriculture, 97,438 to Commerce and Tourism and 189,253 to Citizen Participation and improvement of coexistence.
Includes investments of 11,895,000 euros, including the Municipal Asphalt Plan (875,000 euros)building the social premises and the free space of Tosca de Ana María (674,000 euros), the purchase of land (567,044), energy efficiency works in street lighting and education centers (713,152), the acquisition of 15 vehicles for municipal services (356,947), the second phase of the processional walk (1,500,000), the park and ride at the rear of the cemetery (1,000,000), the improvement of the Open Commercial Zone (150,000), consultations in health centers of the town and La Corujera (40,000) and rehabilitate the Captain's House (1,500,000 euros).
To all this is added the execution of a covered pavilion attached to the Santa Úrsula Secondary School (1,600,000 euros)the installation of photovoltaic panels and efficient lighting in various municipal buildings and other co-financed actions, such as the rural housing rehabilitation program (496,191 euros), the Cuesta de la Villa roundabout (145,798 euros), improvements and the extension of the municipal cemetery (324,000 euros), works in educational centers (230,885 euros) and the creation of a multifunctional park in El Farrobillo, endowed with 170,500 euros.
Current expenses on goods and services amount to 6,944,515 euros (49.86% of the total financial statement), which represents a notable increase of 19.50% in the amounts allocated to the maintenance of gardens and public roads, cleaning municipal offices, water supply, office supplies and hardware or discretionary transportation services, among others. The mayor remarks that "due to the increase in the price of electricity, we have had to increase the item for public lighting by more than 28%."