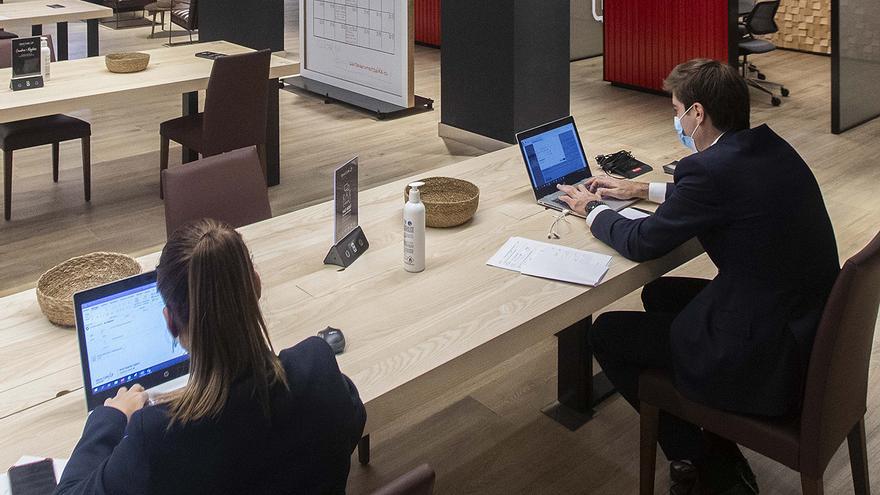 Active cases of coronavirus in the Canary Islands have increased 37% over the course of a week. As reported by the Ministry of Health of the Canary Islands Government Last Monday, November 22, in the Islands there were 2,498 patients affected by the pathogen, while yesterday the data was encrypted at 3,411. In addition, in the last day, the Archipelago added 289 infections of the virus and one death. The deceased, a 74-year-old man in Tenerife, suffered from previous pathologies and remained admitted to the hospital. Since the outbreak of the pandemic, 1,042 people have died with the condition in the autonomous community.
By islands, Tenerife added 125 clinical pictures; Gran canaria 109; Lanzarote 17; Fuerteventura 3. 4; The Palm three; and La Gomera one. The ironInstead, it kept its statistics unchanged. Right now, Tenerife is the island that concentrates the highest number of positives, as it has 1,475. Gran Canaria follows, with 1,463; Fuerteventura, with 273; Lanzarote, with 139; La Palma, with 47; La Gomera, with 13; and El Hierro, with one.
Since the last balance, 358 epidemiological discharges have been issued, for which 98,646 people have already managed to overcome the pathology in the region. However, in Canarian hospitals there are 218 patients with Covid admitted to the ward –11 more than those reported the previous day –and 33 in critical areas – one more–.
Based on the data managed by the health administration, between last Thursday and Sunday, almost 28,000 people agreed to the booster dose against the coronavirus. Likewise, in the Archipelago, there are already 1,697,746 inhabitants inoculated with a dose of the compounds, while 1,703,854 have completed the relevant vaccination regimen, which represents 86.9% of the target population of the community.
It should be noted that the booster dose is indicated for people over 60 years of age, health and social health personnel, those vaccinated with Janssen, patients receiving treatment with immunosuppressants, people in care centers for disabilities and patients with high risk conditions.