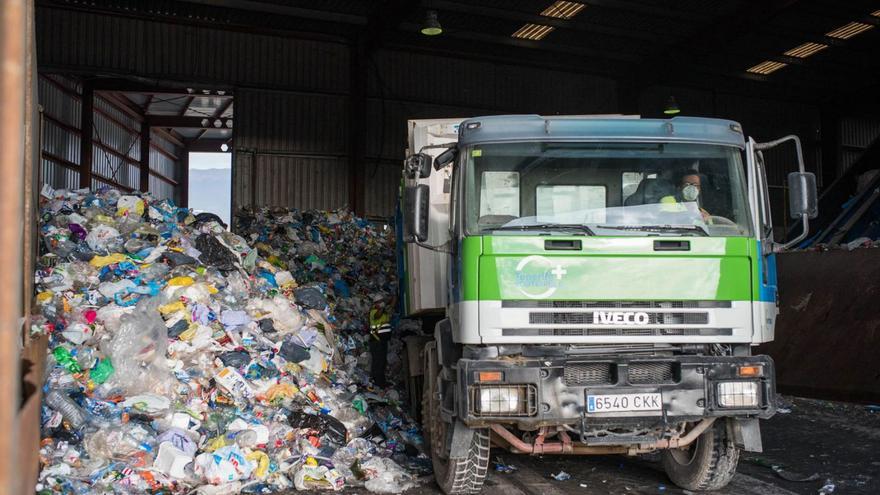 The group from Sí Podemos Canarias held a meeting last Monday with technicians from the insular area who, according to Belda, "explained the open bidding process to us." He adds that "they told us that it is intended to reduce or recycle a minimum of 60% of the 75% of organic waste that is received at CAT without separating at source."
Belda points out: «They guarantee us that, based on the specifications and the offers presented, it will be seen why it is possible that those proposals do not include the pyrolysis, gasification or plasma heat treatments that are allowed and that insist that it is not incineration. '
The group's conclusions come first, according to its spokesperson, because of "the outrage at continuing on a path of non-compliance for which Europe has already warned us and that from 2022 will translate into very important sanctions."
Belda makes it clear that "our option is to locate several composting plants on the island that allow us to receive the waste from the fifth container (the organic one) from the 31 municipalities of Tenerife." He recalls in this sense that "in the debate on the island, at our proposal and with the vote against the PSOE, a motion was approved to encourage the council to help install that fifth container to the municipalities."
Belda underlines: «They argued that in many of them there were already contracts with companies for the management of garbage, including that container. We said that you could find the formula to establish a parallel only for organic. Or any other system because it is something fundamental.
The counselor and spokesperson clarifies: «If after the Commission we have asked for, we have it clear, We will not hesitate to demand that the specifications be reversed, although the technicians insist that there is no incineration. ". Belda concludes: «We need the experts to guide us, to know to form a clear opinion. And there is also the possibility that the company that wins the contest does not carry out these heat treatments.
A very clear position is that of the Forum Against Incineration, which is summarized in an absolute rejection of the contest. He argues: «Incineration, pyrolysis, gasification and plasma is to burn waste and whoever wants to continue with the puns, then enjoy it; in this case, at the cost of a more sustainable future for this very fragile territory ".
The Cabildo is putting out to tender the drafting of the project, the execution of the works and the operation of a waste recovery facility, including recycling and other types of recovery –except for energy through oxidation incineration–, the deadline for submitting offers ends next December 15th.
CC requests "to suspend the tender"
CC-PNC del Cabildo has requested "the suspension of the tender for the CAT incinerator to avoid burning waste." The nationalist councilor Blanca Pérez will present a motion next week in the Plenary Committee "to paralyze the process by which the PSOE intends to burn garbage through gasification, pyrolysis and gasification processes." It will also defend that in waste management policies energy recovery is not considered as an option for treatment when there are possibilities of material recovery. CC also calls for "the urgent call of the Waste Management Monitoring Commission" to address the future of waste and the implementation of Composting Plants.