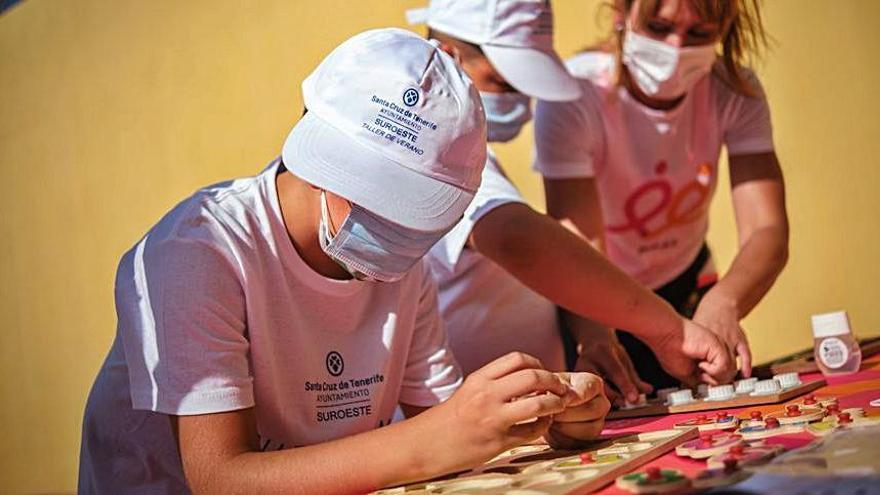 The Council destines 150,000 euros for municipal day centers that serve minors. The Minister of Social Action, Marián Franquet, explains that the call for grants, aimed at the acquisition of material, is open to all municipalities on the Island that have day centers and services in which minors receive care after hours school as support to families with difficulties.
The IASS has opened the call and will manage the concession. The municipalities have a period of 20 days to present their application after the publication of the call in the Official Gazette of the Province (BOP) last Thursday. Franquet indicates that «this is another of the lines of collaboration that we maintain with the island's municipalities; it is linked to the younger population and to supporting families. It adds to the support for municipal social policies, in the face of emergency situations, with about 6.8 million euros this year for municipalities ".
Franquet explains that the 150,000 euros will be distributed among the municipal services that attend to minors during the day, outside school hours, ensuring education and food, when due to personal, family or social circumstances they cannot be adequately cared for in their family nucleus.
In addition, the economic injection will go to those who offer support to family units that need during some period of the day to be assisted in their parental tasks of protection and education, so that they can face the care of their children in conditions of social normalization.
Purchase of material
The expenses to be incurred include those for the purchase of educational material and equipment –didactic materials, books, toys, etc.– necessary for the provision of care and socio-educational services provided for in the project of each service; that related to information and communication technologies; audiovisual and other digital devices; as well as for complementary training activities and workshops or cultural, leisure and free time activities.
Those derived from Nursery Schools, Play Centers or Children's Leisure Centers and Parks will not be considered eligible projects. as well as those destined to specific entertainment and leisure events and free time. Neither are extracurricular activities, early care services or programs exclusively aimed at providing school support and reinforcement included. Also excluded are those derived from Youth Houses or similar resources for the care of young people over 14 years of age.