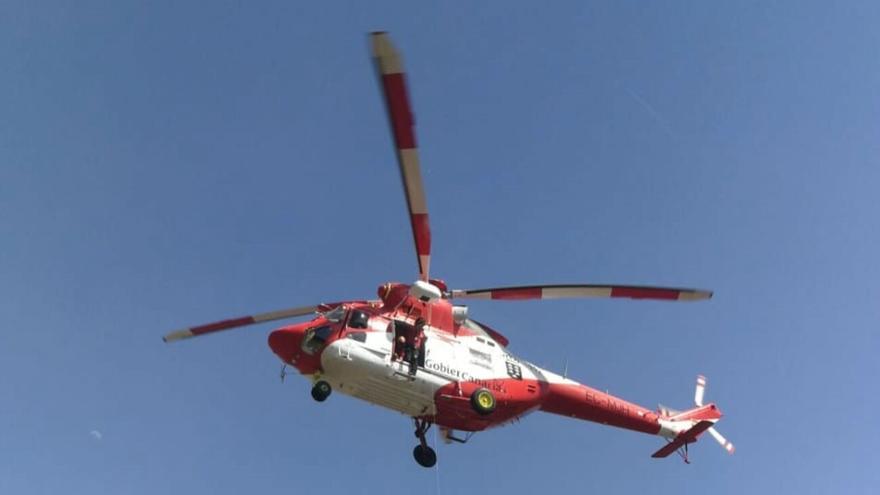 the helicopter the Emergency and Rescue Group (GES) of the Government of the Canary Islands has rescued this Thursday a 54-year-old man of Swedish nationality after falling in the area of ​​Pico Viejoin the Las Canadas del Teide National Parkmunicipality of La Orotava.
As reported by the Emergency and Security Coordination Center (Cecoes), who received the alert of what happened at three in the morning today, the man presented lower limb trauma and moderate hypothermiaTherefore, after being rescued by the GES helicopter, he was transferred in a medicalized ambulance from the SUC to the Hospital Universitario Hospitén Bellevue.
The victim suffered a fall and could not continue on his way because he was in an area that was difficult to access.
Initially, the Firefighters of the Tenerife Emergency Consortium traveled to the area to carry out the rescue by land, but it was necessary to mobilize the GES helicopter given the area in which the affected person was located and the proximity of the ortho.
Finally, it was the GES personnel who located him and put him on the helicopter.
Members of the Civil Guard, the Local Police, personnel from the Teide National Park and CECOPIN also traveled to the scene of the events.