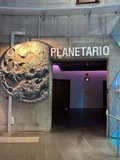 SANTA CRUZ DE TENERIFE, Nov. 11 (EUROPA PRESS) –
The Cabildo de Tenerife, through the Autonomous Museums Organization (OAMC), reopens the doors of the planetarium of the Science and Cosmos Museum after undertaking a series of improvement works.
These works have renovated the space to update it to cutting-edge technologies and the new needs of users with the aim of offering a high-quality experience adapted to all audiences.
The Island Councilor for Museums, Concepción Rivero, highlights that "this didactic space has always been one of the museum's greatest attractions, both for residents and tourists, in fact, it is the first public planetarium in the Canary Islands, having been inaugurated in 1993 ".
Rivero assures in a note that from his area they work to "improve the public experience in all the centers and for this reason it was necessary to undertake these improvements, which have been key to providing the user with a quality service in terms of technological systems, as well as in the standards of comfort and accessibility".
In addition, the counselor celebrates the successful reception that the space is having, since, as she explained, "it has received the visit of more than a thousand people in its first week of reopening".
The reforms have provided the planetarium with new seats for a better view of the dome and have created spaces reserved for people with reduced mobility.
In addition, among the technical advances, the sound system has been renewed to make it more enveloping, air conditioning has been installed and the computer equipment has been improved to allow viewers a more immersive experience in the 360º universe.
On the other hand, the audiovisual catalog adds three new titles: Polaris, Dynamic Earth and De la Tierra al Universo.
With these additions, there are a total of 13 productions available for visitors to enjoy from Monday to Friday, from 1:30 p.m. to 5:45 p.m.; on Saturdays from 10:00 a.m. to 5:45 p.m. and on Sundays and holidays from 11:00 a.m. to 2:00 p.m.