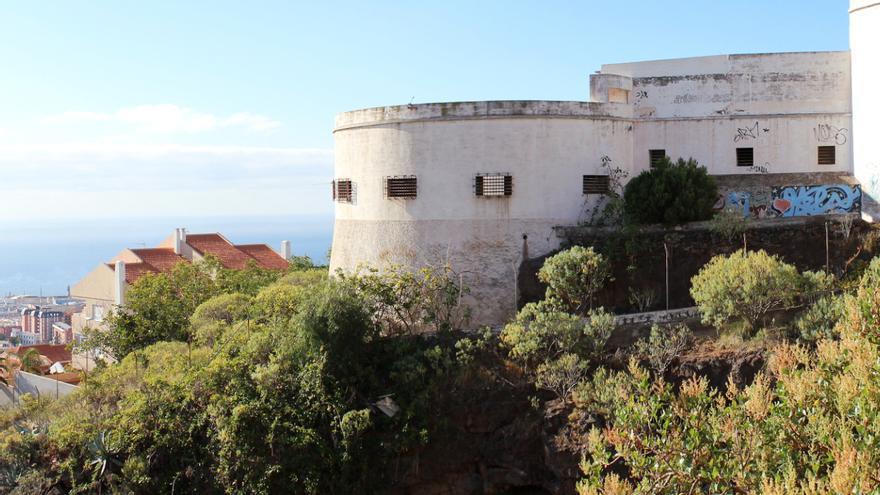 Who has never dreamed of living in a castle one day? Now it is possible, but perhaps not for all budgets. And if you can't, you can always buy it with some friends and family. In the Canary Islands there is one for sale. It is the Castillo de San Joaquínin Santa Cruz of Tenerife.
The construction dates from 1586 and has 944 m2 useful on a plot of 4400 m2. He rose to defend the Island from pirates and corsairs.
It is located in the neighborhood of Villa Benítez, between Santa Cruz de Tenerife and San Cristóbal de La Laguna, and is next to the Mirador de Vistabella. It was renovated as a castle in 1780.
It has a single access entrance that leads to a distribution patio. From this courtyard you can access the four cylindrical towers and the rectangular buildings that connect the four towers. Inside the four cylindrical towers are the stairs that connect to the second floor. On the roof there are booths and other built spaces.
Different uses
"Being able to enter a completely fortified space gives a feeling of protection, privacy and invulnerability"assures the saleswoman who emphasizes that "no one has ever knocked it down, it is already a guarantee of a stable building".
The building it has been a chameleon during all these centuries: it has been from a powder keg, through a dovecote, to a military prison.
It was owned by Ministry of Defence until 1996, when, after a public auction, an individual bought it.
Historic Artistic Monument
From the report made between 1584 and 1589 by the military engineer Leonardo Torriani, sent by Philip II to prepare the defensive fortifications of the Canary Islands against the attacks of foreign powers eager to seize the Archipelago, in 1586, the military governor Juan Núñez de la Fuente He ordered the construction of a battery on La Cuesta with four pieces of artillery to defend La Laguna from possible attacks by pirates and corsairs who had crossed the first line of the beach, since the ascent from the port to the capital was controlled from this cornice or valley. of the island.
In 1899, a military dovecot was installed in its facilities, dependent on the Pigeon Section of the Army, formed by telecommunications specialists, using carrier pigeons that carried confidential information in an annular tube placed in one of the legs, similar to cryptography. This service would end in 1913, when carrier pigeons were replaced by wireless telegraphy.
In the aforementioned year 1913, the Castle was handed over to the Engineers Command, being used as Practice School and Training Camp.
In 1928 it would become Engineers Arms Regional Parkbeing used as a warehouse for construction material and fortifications (picks, shovels, wheelbarrows,…).
In 1930 its facilities housed a professional workshop, where soldiers carried out repairs and maintenance. From 1944 to 1991 El Castillo was used as a Military Prison, having to modify its interior again to build three cells for Chiefs and six cells for Officers, as well as rooms for non-commissioned officers and the troop personnel in charge of enforcing the sentences imposed by the Military Authority. A house would also be built for the military commander and other accommodation for the guard corps.
The Castillo de San Joaquín would lose its military function in 1991, being alienated in 1996. In that year it would pass into private hands through a public auction, whose starting price was 42.5 million pesetas (255,439 euros).