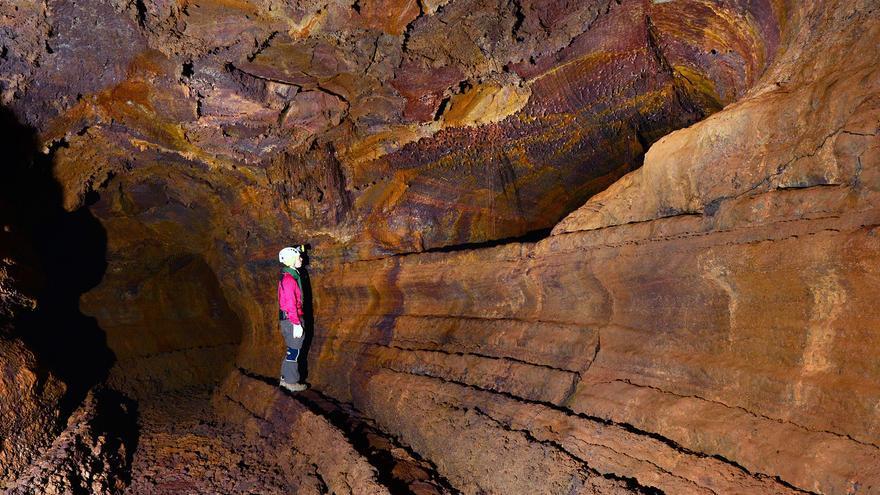 The Town Hall of Tenerife has reported that the Cueva del Viento has received during the summer months the visit of 6,023 people, which represents 97% occupancy with respect to the total number of places offered.
The Island Councilor for Museums, Concepción Rivero, also explained in a statement that "after carrying out 863 customer surveys, the evaluation of the experience was 9.7, a score that pushes us to continue working along these lines and committing to the quality of the service we offer our visitors".
Between July and September 2022, 414 guided tours were offered in three languagesof which 276 were held in Spanish, 72 in English and 59 in German, including visits by various groups made up of students, journalists and tourists, coordinated in the latter case by various tour operators.
Based on these data, Rivero highlighted "the interest aroused by the visit, not only among tourists who spend their holidays in Tenerife, but also among the local population, since 1 in 5 customers are Canarian residents who come to discover one of the most impressive volcanic tubes in the world".
Located in the municipality of Icod de los Vinos, the Wind Cave It is the longest volcanic tube in Europe and sixth in the world.
Originating from the lava flow of Pico Viejo, located next to Mount Teide, it was formed 27,000 years ago and its name is due to the significant air currents that occur inside it.
Its galleries extend over three superimposed levels, it has numerous ramifications still unexplored and it presents a great variety of structures of primary origin such as lava drops, lava waterfalls, lateral terraces or lava lakes, in addition to housing remains of Guanche burials and fossils. of extinct vertebrates.