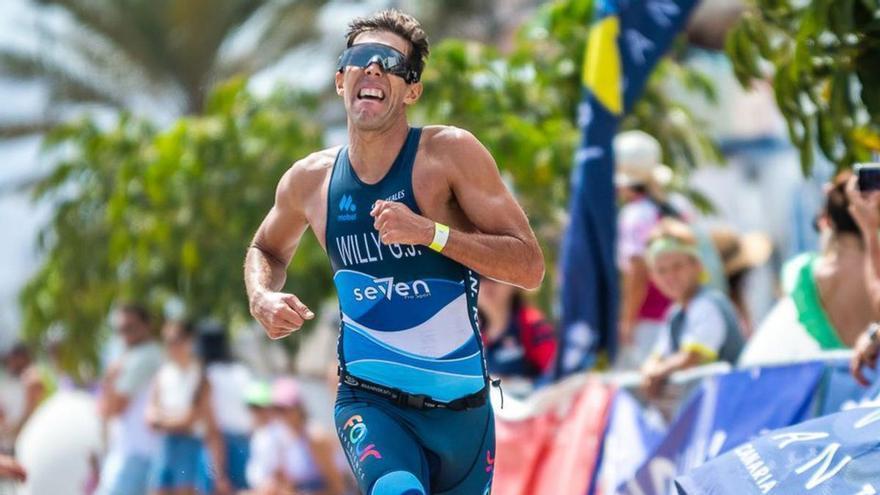 The triathlete Willy García from Gran Canaria (CN Reales) and Melina Alonso from Argentina (Alusigma Peñota Dental Portugaletekoa) were crowned at the XXVIII Arrecife City Triathlon–RCNA. The appointment had 190 registered and began with an aquathlon for basic athletes (from prebenjamín to cadet).
The victory of Willy García, former CD Tenerife and Universidad player, was favored by the disqualification of leaders Raúl Lecuona (Reales), Balli (Metropole) and Andrés Díaz (Diablillos de Rivas) due to an error on the course.
Willy García's final time was 1 hour, seven minutes and 33 seconds. Yerobe Rodríguez (Flor de Triathlon) was silver and Luis Signorelli (MD Triathlon) kissed the bronze. The victory of Melina Alonso, based in Tenerife, was incontestable, since she dominated all the segments and was 31st overall.