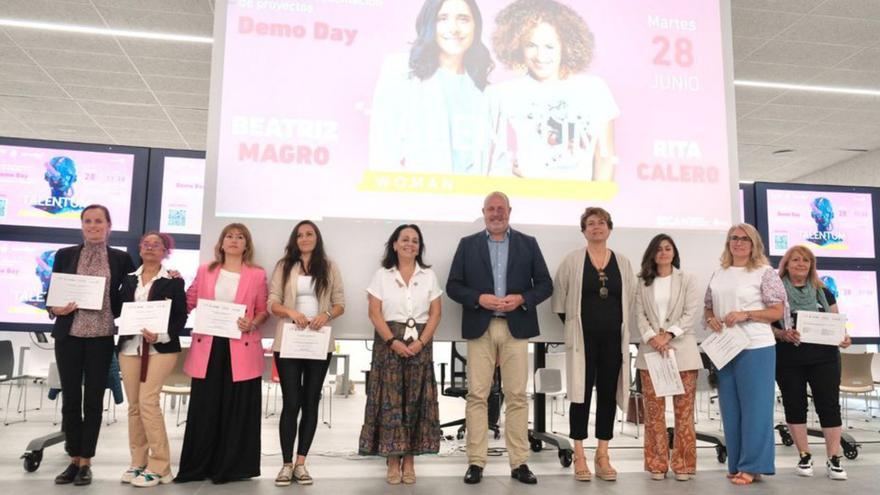 Some thirty women have participated in the WomenIn program carried out by the Cabildo de Tenerife, through the Science and Technology Park (PCTT), over twelve weeks. It is a training aimed at entrepreneurs with joint classes and individualized tutorials.
The Minister of Innovation, Enrique Arriaga, points out that "the WomenIN business acceleration program enhances the figure of women in the field of entrepreneurship, tutors the first steps of their companies and creates synergies between them."
For Arriaga, the works presented are "a clear example of the potential of the figure of women as a lever for innovation in different industries and of what they can contribute to a territory like Tenerife to continue positioning itself as an Island of opportunities." The WomenIN program aims to promote and give visibility to the figure of women in the field of entrepreneurship, as businesswomen and managers from the point of view of gender equality.
It seeks to promote technological progress and local economic development on the island of Tenerife with the implementation of innovative projects promoted or led by women or, where appropriate, that women have a relevant participation as partners.
Just as important in this program was to establish synergies between entrepreneurs, successful businesswomen from Tenerife with high-potential women managers of national and international companies in order to create contact networks that favor the generation of new business opportunities on the Island of Tenerife. The women who joined this program attended both joint classes and individual tutorials.