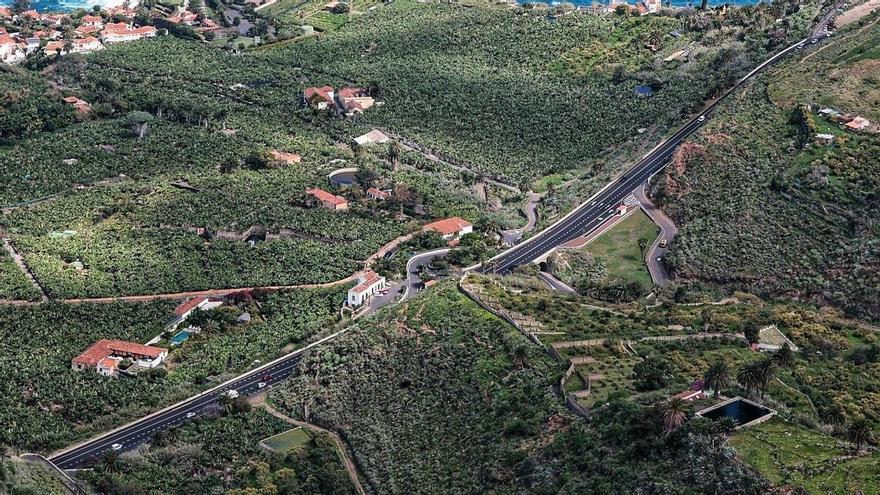 The night asphalting of the TF-5 will arrive in the next few days to the section of track between Los Realejos and Icod de los Vinosalso on its way through San Juan de la Rambla and La Guancha. The area of ​​highways Council of Tenerife announces that between Sunday, June 12 and Thursday, June 16, action will be taken between kilometer points 51 and 39,500, always at night: between 10:00 p.m. and 6:00 a.m., to reduce traffic disturbances.
The insular vice-president and councilor of Roads, Enrique Arriaga (Cs)thanks the drivers for "the prudence they are taking during these months of works" and explains that "it is clear how with the rehabilitation of almost 51 kilometers of track has increased the comfort of the track and the safety of TF-5 usersan infrastructure that they use on a daily basis about 110,000 vehicles».
From Sunday, June 12, until the early hours of Thursday, June 16, the asphalt will be rolled out in these four northern municipalities. Given the characteristics of the TF-5 in this section, in which it ceases to be a motorway to become a road with most of its layout having a single lane in each direction, the works will be carried out with intermittent traffic closures and the supervision of signalmenwhich will direct the circulation.
Roads will also take advantage of these days to pave the exit junction 33, in La Orotava. The vehicles will have as an alternative the El Mayorazgo linkthrough exit 34. In addition, link 32 to access Puerto de la Cruz will be rehabilitated, with the alternative of exit 35 by the link of Saint Jerome.
The Island Director of Highways, Thomas Felix Garcia, states that "it is a respectful action with the environment in which part of the removed asphalt has been recycled and reused". These maintenance works have a budget that exceeds 12 million euros.
Pedestrian path in La Quinta
The Cabildo de Tenerife, in this case through the Mobility area, has also recently completed the construction of a pedestrian path between the bus stops of the La Quinta junction (TF-5)in the municipality of Saint Ursulaand the existing municipal sidewalks, «in order to offer greater safety and comfort to pedestrian traffic in the area».
Arriaga indicates that this pedestrian itinerary "improves accessibility, safety and comfort for those who go to the Titsa stops located on the North highway. It is about improving the coexistence between road traffic and pedestrians, reducing the risks of run over and accidents, for which an investment of 255,082 euros has been made. The works have consisted of the construction of a pedestrian path in the final section of El Acebuche street and Las Palmeras avenuewith safe dimensions that allow people with reduced mobility to pass through.