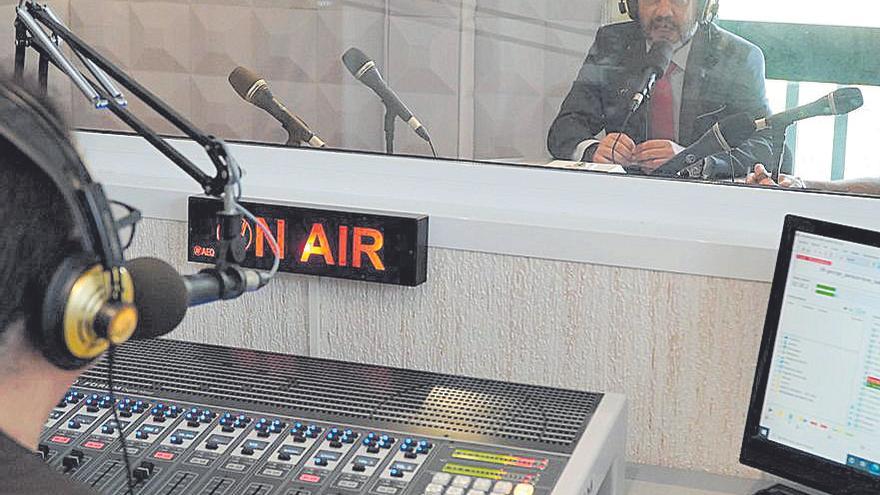 The municipality of San Juan de la Rambla once again has a municipal radio. The mayor of the Villa, Ezequiel Domínguez, celebrated the official start of the programming of Radio Rambla La Municipal. «The start of official broadcasts of our recovered local radio is a milestone that marks any municipal management. A local communication medium is always a tool that gives strength as a municipality, that unites and that offers plurality, transparency and citizen participation, at the service of each one of the neighbors", highlighted Domínguez, who guaranteed that the Mayor's Office and the Presidency of the Council of Emissions will ensure that this radio "is a benchmark of municipality and communication".
Through the FM 107.6 frequency, the local station embarks on this new journey with four programs, two from Monday to Friday and two for the weekend. Every day of the week it has a morning magazine that will focus on the current events of the day, with interviews, reviews and entertainment content, while in the afternoon it will offer Experiences of an era, a radio formula themed around a specific musical era.
On weekends, Mondo Canary will delve into the world of cinema and audiovisuals, while Horizonte Rock will do the same with this musical genre. The grill remains open to the proposal of programs devised by neighbors, groups and associations. And it is that the City Council wants it to be a participatory and collaborative radio. In addition, the telephone 922 35 02 04 is made available to residents to intervene live.