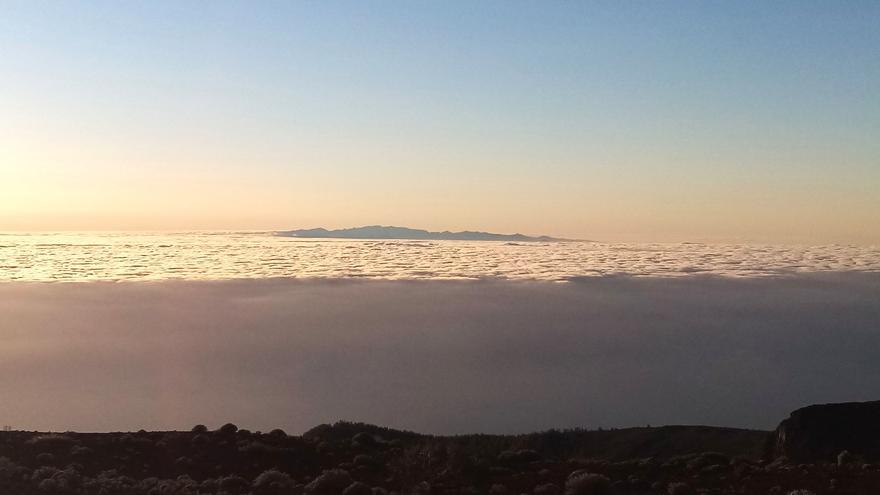 For this one Weekendthe saturday april 9 Cloudy intervals are expected in the north of the islands of greater relief and in Lanzarote, while in the rest of the areas, partially clear skies.
For this one Sunday, April 10, an increase in cloudiness is expected from the west with a probability of rain in the more mountainous islands. Temperatures, without significant changes, could reach a minimum of 16 degrees in both provincial capitals. The wind will blow from the west component.
Already for the next week, the Holy Monday, the European forecast model ECMWF predicts weak rains in the north of Tenerife, La Palma and Gran Canaria in the early hours of the day, and in the south of these islands in the afternoon. As for the gusts of wind, they will not report any risk this day, while the temperatures will remain as they have been until now, reaching maximums of 18ºC in the capitals of the Archipelago. The cloudiness will mark this day of Holy Week and the waves will put the municipalities in the north of the islands on alert, with waves of up to three meters.
The Holy Tuesday, on April 12, the predictions in the Canary Islands point to no probability of rainfall or with weak rains at noon in the metropolitan area of ​​Tenerife and in the north of Gran Canaria. The cloudiness will continue to affect the north of Tenerife, La Palma and La Gomera, and practically the entire territory of Gran Canaria, Fuerteventura and Lanzarote. The waves will remain the same as on Holy Monday, with waves of up to 3 meters in the north of the islands.
While the Holy Wednesday, day 13, will start with the probability of light rains in the metropolitan area of ​​Tenerife and north of Gran Canaria. In addition, an important change in the thermometers will begin to be reported this day, with temperatures that will register a rise. The cloudiness will also dissipate and the waves will stop reporting risk. The winds will remain in Lanzarote and Fuerteventura.
Facing the Holy Thursday, day 14, starts the summer time in the Canary Islands. The ECMWF weather reports do not forecast rain, while the cloudiness will only settle for a few hours in Tenerife and Gran Canaria in the afternoon.
Meanwhile, the Holy Fridaythere will be no rain or cloudiness and there will be hardly any waves and with temperatures that will reach 30 degrees.
Holy Week in the Canary Islands will end with the same weather pattern as the previous days.