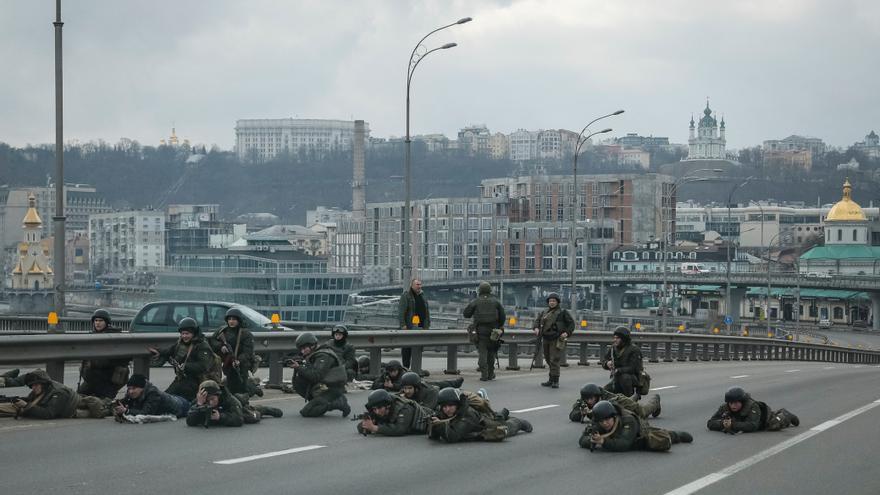 The regional Executive has identified a fourth canary trapped in Ukraine. This has been confirmed to this newspaper by the Deputy Minister for Foreign Action, Juan Rafael Zamora Padronwho states that they have learned of the existence of this islander as a result of a call from his father.
Is about a young man from Tenerife who would have come to the country on vacation to Kiev and, for this reason, he was not registered at the Consulate. At these times, the Canary Islands Government try to contact him to establish a direct line of communication. Until now it has been his father who has been able to speak with him and affirms that he is "calm", although expectant about the situation.
The canaries are "calm" although expectant for the situation
The other three canaries are in different situations. Two of them were transferred, along with 25 other Spaniards, with a bus that must take them to the border with Poland. Once there, they can be transferred to Spain again by plane. However, departures by land are encountering many difficulties, as confirmed by Zamora Padrón. "They left yesterday at 1:00 p.m., but they are having difficulties due to the long columns of vehicles that also want to leave the country," says Zamora Padrón. The 600-kilometre drive from Kiev to the Polish border usually takes about 8-9 hours, and yet they have already spent almost 24 hours trying to reach their destination.
A third canary is in the city of Kharkov – the second largest in Ukraine – and the fourth in Kiev, waiting for the Ministry of the Interior to give the order to return them home. "The rest of the Spaniards will be removed depending on the capacity that is possible," Zamora Padrón highlights. All the Spaniards who remain in Ukraine and who number about 300, have been asked to remain calm and not leave their accommodation. "They will be moved, but we have to wait for the roads to be cleared," he says.