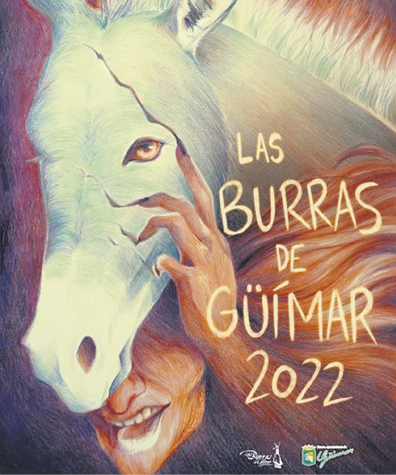 Since Javier Eloy Campos rescued it in 1992, Las Burras has become one of the most unique Carnival shows on the island of Tenerife. Between the history and the legend of a municipality as attached to mystery as Güímar, Las Burras form part of the oral tradition at a time that takes us back to the Inquisition, under the fight between the Devil and the Archangel Saint Michael, in a representation full of fire and color that always filled San Pedro Square and its surroundings, except last year due to the pandemic.
As happened then, this year, despite the arrival of the anti-COVID vaccines, the Las Burras show as such cannot be held, everything being relegated to the exhibition format, although on this occasion the burning of the sardina, which will take place on the night of March 4 and can only be followed through streaming.
The Exhibition Hall of La Cochera, in the Fonda Medina, is the place chosen to mount an exhibition that opens next Friday, February 25, at 7:00 p.m., and will remain open until March 4.
The Las Burras poster has been the result of an open contest organized by the Tourism area and awarded 500 euros to the winning proposal.
The decision of the jury, made up of representatives of the Las Burras collective and regular collaborators of the acclaimed show such as Loli Pérez, proclaimed the young güimarera Elisa García Dorta as the winner of the contest, with her work La Risa de la witch escondida. "I have used the colors green mixed with a pale yellow to remind us of sulfur, and the red tones, which refer us to hell, thus emphasizing the perverse and festive aspect of Las Burras", commented the author.