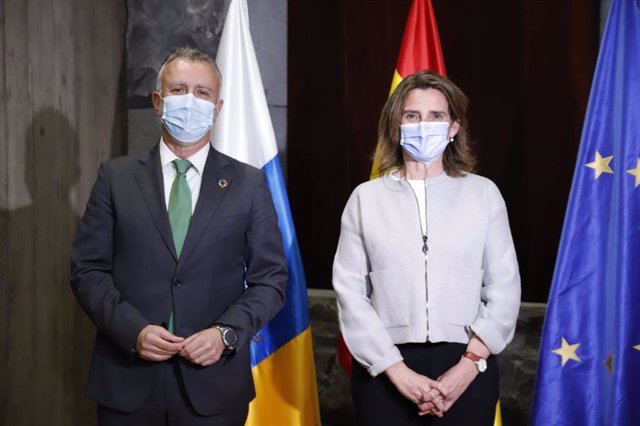 The President of the Government of the Canary Islands, Ángel Víctor Torres, and the Minister for Ecological Transition, Teresa Ribera, at the presentation of the Sustainable Energy Strategy – GOVERNMENT OF THE CANARY ISLANDS
SANTA CRUZ DE TENERIFE, Feb. 16 (EUROPE PRESS) –
The central government is going to allocate just over 466 million euros to the Canary Islands to deploy the Sustainable Energy Strategy, with funds from the Recovery, Transformation and Resilience Plan.
The agreement was presented this Wednesday to the media by the Canarian President, Ángel Víctor Torres, and the Minister for Ecological Transition and Demographic Challenge, Teresa Ribera, who have insisted that these resources are an "opportunity" to open islands to the green transformation.
The funds will have to be executed until 2026 and will generate an economic impact close to 900 million, and 80 percent will be managed by the Canarian Government and the rest by the Institute
for the Diversification and Saving of Energy (IDAE), dependent on the Ministry.
(There will be expansion)