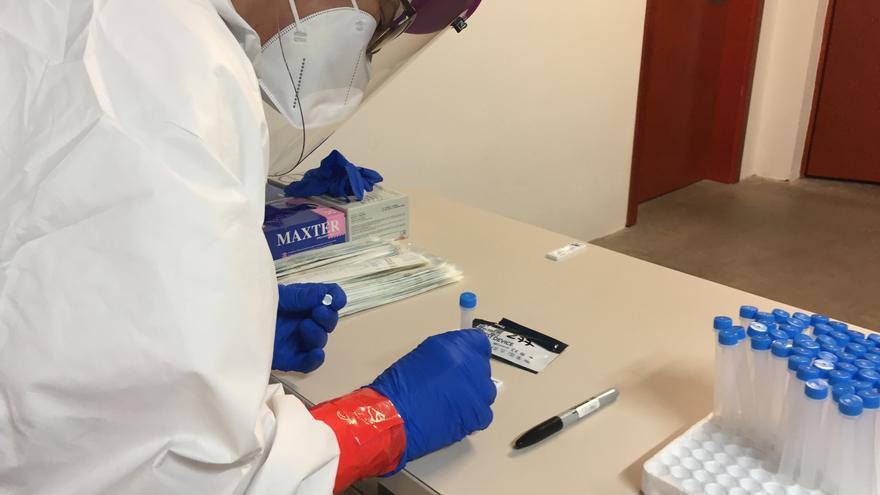 In addition, the death of a 68-year-old man in Tenerife linked to a family outbreak, who suffered from previous pathologies and remained admitted to the hospital.
The total accumulated cases in the Canary Islands is 95,963 with 702 active, of which 23 are admitted to the ICU and 94 remain hospitalized.
By islands, Tenerife today adds 25 cases with a total of 45,879 accumulated cases and 361 epidemiologically active cases.
Gran Canaria has 36,615 accumulated cases, 24 more than the previous day and 240 active.
Lanzarote adds four new cases with 6,969 accumulated and 62 epidemiologically active.
Fuerteventura has 4,516 accumulated cases, six new cases, and 32 active cases.
La Palma does not add new cases and has 1,111 accumulated and three active cases.
El Hierro does not register new positives, so its accumulated are 467 and its assets are three.
For its part, La Gomera does not add cases, so its accumulated are 404 and it remains without active cases.
The Accumulated Incidence at 7 days in the Canary Islands stands at 16.22 cases per 100,000 inhabitants and at 14 days at 34.70 cases per 100,000 inhabitants.
To date, a total of 2,191,714 diagnostic tests have been carried out in the Islands, of which 5,012 correspond to yesterday.