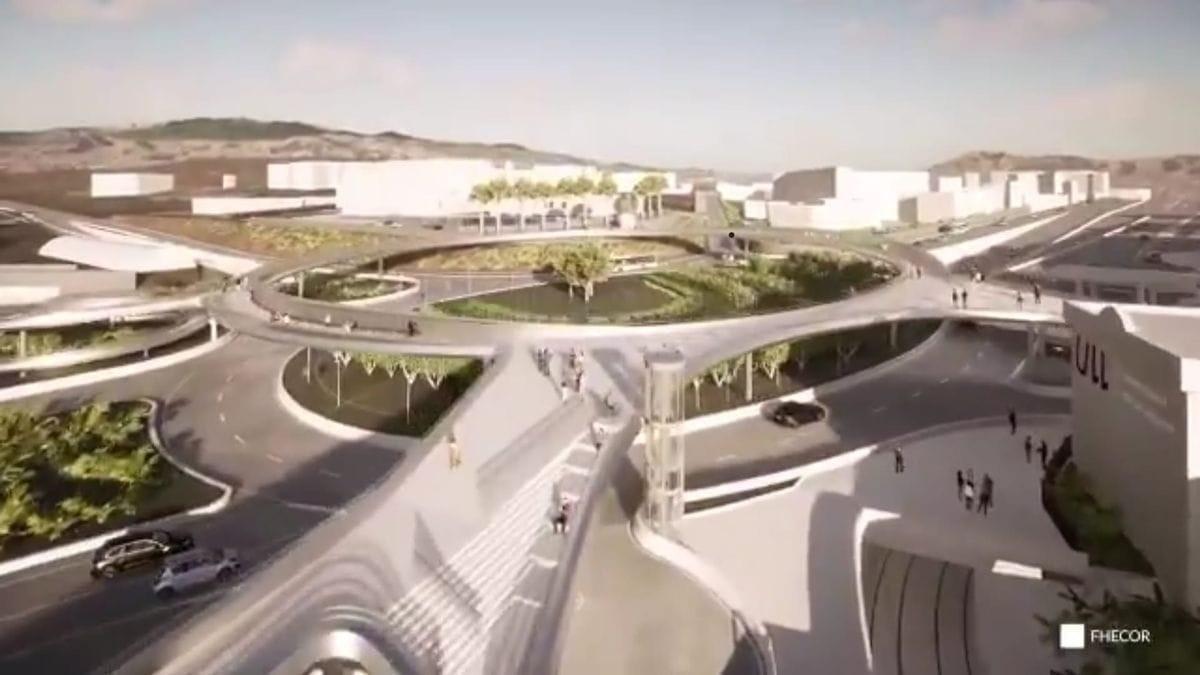 The Cabildo of Tenerife has awarded the company Obras Huarte Lain SA. the works for the construction of the pedestrian walkway at the Padre de Anchieta junction, on the TF-5 regional highway, passing San Cristóbal de La Laguna, works that have a budget of almost 8.8 million euros.
The president of the Cabildo, Pedro Martin, has advanced that the works will begin to be executed in the approximate period of one month and are part of the strategic measures that "we have proposed and that we have already begun to fulfill the commitment to decongest traffic on the TF-5 and its surroundings", Martin has indicated.
The first vice president and counselor for Roads, Enrique Arriaga, explained that it is "a strategic infrastructure for the island's mobility" and the forecast is that the gateway "could be completed in 17 months." In addition, he pointed out that the overpass "will give agility to this important connection with the Autopista del Norte and main entrance road to La Laguna, since it will avoid the constant stop at the roundabout by giving an alternative passage to pedestrians."
The counselor indicated that the Cabildo "has planned three major works in this mandate to end the serious problem of mobility in Tenerife, which are the burial of the TF-24 in its connection with the Highway, the construction of the Padre footbridge Anchieta and the launch of the third lane of the TF-5 towards Santa Cruz ". "Work is already underway on the TF-24, as of November work on the footbridge will begin and we hope that next year we will be able to begin the expansion of the Autopista del Norte," Arriaga said.
He explained that the catwalk will affect the budgets with a multi-year expenditure that will take place between 2021 and 2023 and added that the Corporation "is committed to improving the quality of life of citizens, and reducing the time they lose behind the wheel will contribute to this."
The project to be executed is a continuous curved ring-shaped beam of approximately 100 meters in diameter, supported by a system of specific supports, with a square attached to the current car park of the Faculty of Biology of the University of La Laguna, and a total length of the ring of about 314 meters. This project has been awarded the 2019 National Innovation and Design Awards, awarded by the Ministry of Science, Innovation and Universities.