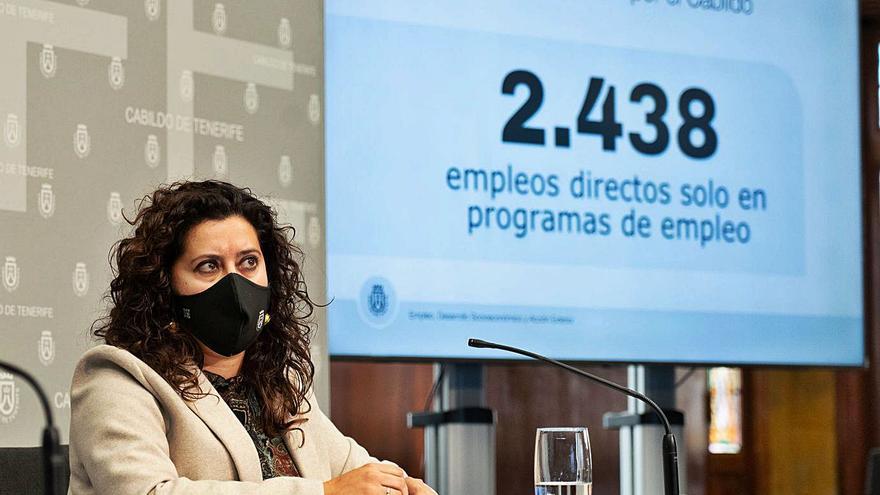 The Cabildo de Tenerife, through the Employment and Socioeconomic Development area, led by the counselor Carmen Luz Baso, specifically through the Insular Foundation for Training, Employment and Business Development (Fifede) has reached a new collaboration agreement with the Santa María la Real Foundation to combat youth unemployment on the Island through these three new locations.
The three new Employment Shuttles They will begin to operate at the end of October and will last five months, until the end of March 2022. Each one will have 20 participants, who will meet several days a week in a virtual and face-to-face way, in facilities provided free of charge by the Adeje city councils, Garachico and La Victoria, which will have all the hygiene and social distance measures required by the pandemic.
Unemployed men and women, aged between 18 and 30, can participate. They can have any level of studies (ESO, Vocational Training, Baccalaureate, University Degrees, Master) and come from any labor sector, with or without previous experience. Young residents in other locations on the Island may participate; Although the people from the three municipalities that will host the program will have priority in the selection: Adeje, Garachico and La Victoria.
Participants will have the guidance from employment specialists, digital tools and contacts with companies that will guide them to improve their employability and pursue their insertion. In this way, they will carry out emotional intelligence dynamics to learn to develop a job prospecting plan and focus their professional objective; updating of resumes and job interview simulations; maps of employability and contacts with companies. People interested in participating in the program, totally voluntary and free, have until October 18 to register on the website www.lanzaderasdeempleo.es or in person at authorized offices in each municipality (see table on the left).
The Councilor for Employment, Socioeconomic Development and Foreign Action of the Cabildo, Carmen Luz Baso, points out that «given the success we have had in previous editions, we have decided to finance three new shuttles for the Island, but adapting the methodology of the program to work exclusively with young people, who are one of the groups that are experiencing the most problems in accessing the labor market ".