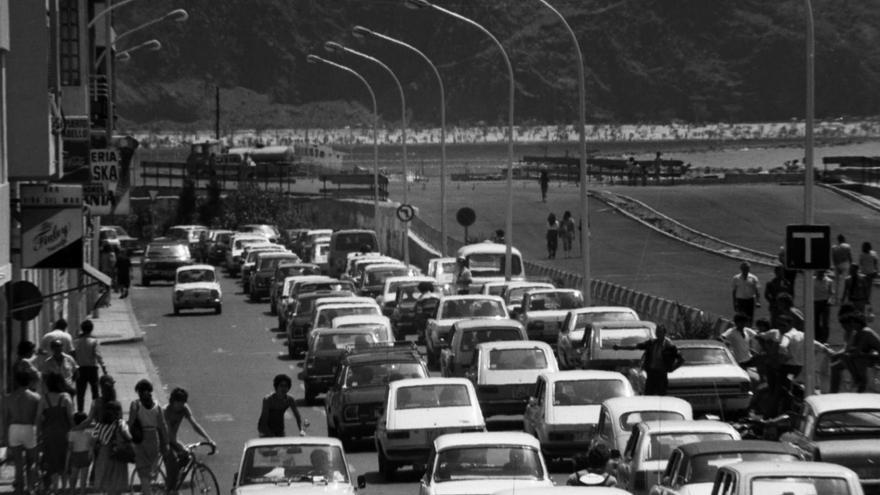 «The Center of Photography Tenerife Island, created by the Island Council of Tenerife, in an ordinary session on November 30, 1989, is currently integrated into the organizational structure of TEA Tenerife Espacio de las Artes," say the managers of said entity. «Since its creation, its general objectives have been the rescue, conservation and dissemination of photographic heritage in all its forms; and support for artistic creation and the dissemination of photographic culture within the framework of the social and cultural reality that surrounds us. The Collection of the Tenerife Island Photography Center is made up of various funds, collections and photographic archives, some of a historical-documentary nature and others artistic, keeping the local sphere in mind, both at a creative and documentary level, without neglecting the international to the art world.
Among its collections, made up of some 74,000 files to which another 33,000 have been added this year after the acquisition of the collections of Salvador Aznar, Fernando Torres Romero and Francisco Lora, its collection of glass plate negatives dating from the end of the 19th century stands out. 19th century, taken by several photographers, such as Rodrigo de la Puerta y Vila.
The photographic legacy of Leopoldo Cebrián Alonso (Burgos, 1919–Santa Cruz de Tenerife, 1999) is another attraction of the collection since he opened his first photography studio in The Palm in 1949 until he stopped working at the beginning of the 90s, after settling permanently in Tenerife at the beginning of the 60s.
Also notable in the TEA collection is the photographic material made by the famous Tenerife painter Manuel Martín González (Guide de Isora, 1905–San Cristobal from La Laguna, 1988); the collections of Francisco Lora, composed of 35 mm negatives, most of them in black and white, or that of the photographer Fernando Torres Romero, composed of 942 photographs dated between the years 1900 and 1970 between negatives, slides and paper copies, some of family nature and others related to island development.
Giants in Santo Domingo (1890)
Of unknown authorship, image of giants in the Plaza de Santo Domingo, in Santa Cruz de La Palma, in the year 1890.
Corpus Rugs (1963)
In 1963, Leopoldo Cebrián Alonso took this photo of the Corpus Christi Carpets in San Cristóbal de La Laguna, in Tenerife.
Vilaflor (1940-1950)
The photographer Manuel Martín González is the author of this image of the town of Vilaflor, in Tenerife, taken between 1940-1950.
Still Life (1950)
The photographer Fernando Torres Romero made this still life in 1950, an image that belongs to the Torres collections incorporated into the TEA in 2023.