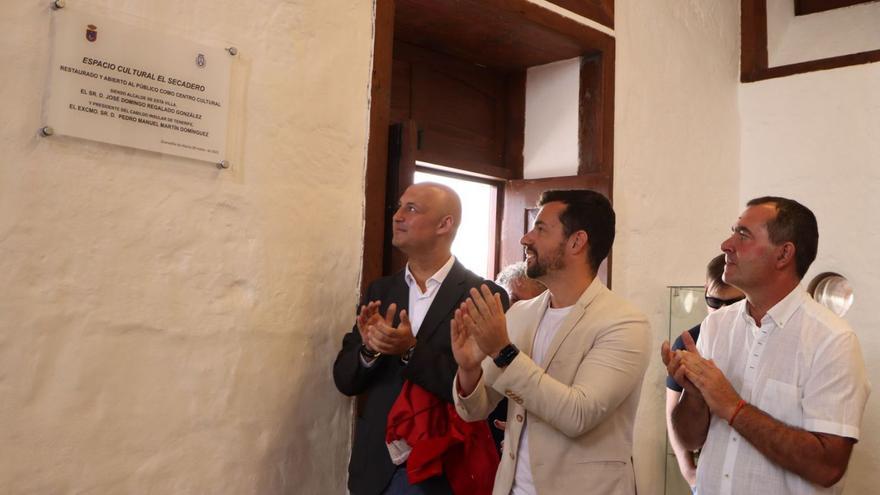 The Asset of Cultural Interest (BIC) Secadero de Tabaco is once again in use as a cultural center from Granadilla de Abona, after executing a comprehensive remodeling project that cost 455,995 euros. The mayor, José Domingo Regalado, inaugurated this space yesterday and stressed that the municipality "recovers a reference heritage element, with 145 years of history, becoming a dynamic element of the historic center of Granada."
Built in 1878 by José García Torres, an important tobacco grower from the Abona region, it consists of a single nave with a gabled roof, in the shape of a regular quadrilateral and retains elements that help to recall other decades. In this building we proceeded to drying tobacco leaves for export to England and Franceabove all, with a cost three times lower than the Peninsula.
In 2008 it was declared BIC and acquired by the Granadilla de Abona City Council. This property of the historical heritage of Granadilla de Abona, in addition to drying tobacco from all over the South, was a comedy corral and a cinema for the municipality.
The work, carried out by the Department of Works and Historical Heritage, with the collaboration of the Cabildo de Tenerife, preserves the structure of the building as much as possible. It consisted of reform the interior space to promote a multipurpose room. In the front part, the main entrance, a square was set up that serves as a resting point and, in the back part, an old orchard, the place was equipped with a patio and a viewpoint, so that visitors can enjoy the views of the Camino Real del Sur, which is currently also undergoing improvement and rehabilitation works.
José Domingo Regalado argued that yesterday was "a special day, because this building recovers its splendor that we acquired in 2008 that opens its doors today, thanks to the collective work of many people, and that we will be filled with a lot of content and activity, with concerts and exhibitions, among other things ».
At the inauguration, the mayor was accompanied by the insular director of Heritage, Emilio Fariña; the first deputy mayor, Marcos gonzalezand the councilors of Works and Historical Heritage, María Concepción Cabrera, and Fredi Oramas, respectively, as well as by members of the municipal corporation and neighbors.