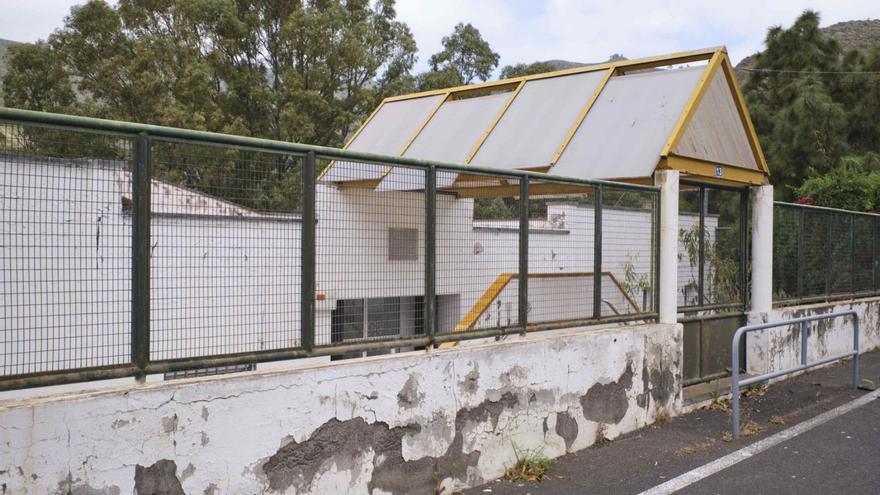 He City Hall of La Laguna announced in March 2020 that it was resuming the start-up of a day center in Valle Jiménez. This action now takes another significant step: the Consistory indicates that it will have funds in this year's budget, still pending approval. This week, Mayor, Luis Yeray Gutierrezpresented the project for this space to the members of the Valle Jiménez Neighborhood Association. "This is an intervention that proposes the comprehensive reform and conditioning of the old children's center located on the Pedregales road to adapt it to its new function," the local institution reported in a press release.
Gutiérrez announced that the project, drawn up by the public company Gesplanhas a budget of 1,508,370 euros, with a lead time of 12 months. The building that was once used as a children's center is currently in a state of abandonment, which has degraded the construction, showing significant deterioration.
The project considers that conditioning has to maintain the double-height space that works as a connection between the two floors. An elevator will provide the building with accessibility. In addition, it is proposed that the spaces for stays favor that the permanence of the users is as pleasant as possible. "For this, warm materials will be used, with finishes in pastel colors and soft contrasts," says the press release sent by the La Laguna City Council.
The building will have a new endowment of spaces through the redistribution of partitions. Thus, it will have an accessible reception, an open room dedicated to leisure and relations between users, adapted bathrooms and toilets, two warehouses, offices, a hairdressing and chiropody room, a physical activity room, a physiotherapy room, a laundry room, a kitchen, a rest room and relaxation, changing room and full bathroom adapted for staff and a main room that can be used as a dining room and as a multipurpose room. Likewise, the creation of an outdoor space for recreation and relaxation is proposed, equipped with adapted furniture.
"Valle Jiménez has been waiting for a long time for adequate facilities to meet the demands of its elders and the City Council already has a project that meets those expectations," announced Luis Yeray Gutiérrez, and insisted that "the residents of Valle Jiménez should be the first to know the details of this project that is so needed in the area". And he added: "We have the old building and we have the project to transform it into modern, adapted, accessible facilities and with all the necessary resources so that our elders feel comfortable and can see their needs met."