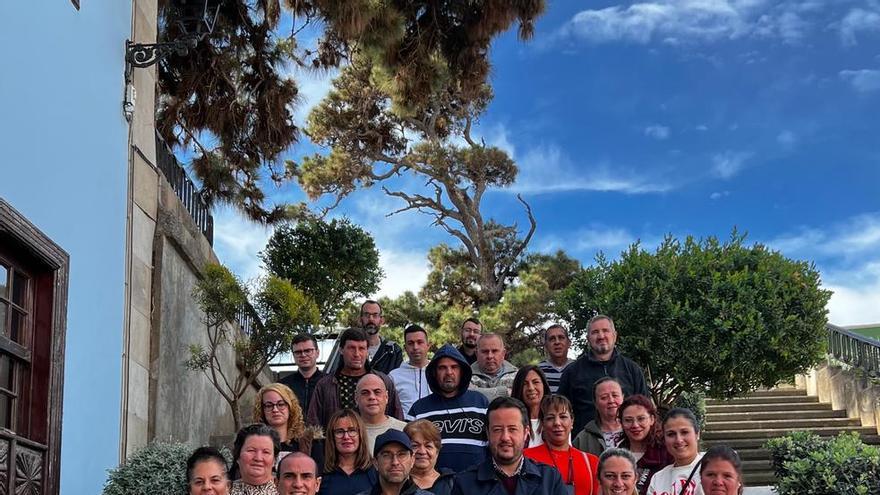 This Monday the first phase of the 2023 Extraordinary Social Employment Program has been presented, in which 24 residents of La Victoria de Acentejo are given work.
This project has the dual purpose of helping to reduce unemployment in the municipality, while at the same time executing a series of works and services aimed at cleaning streets and public spaces, as well as conditioning municipal infrastructures.
The presentation of the labor program was attended by the mayor, Juan Antonio García; and the Councilors for Employment and Services, Sonia Gutiérrez and Daniel Izquierdo, respectively. An act in which, in addition to welcoming them, has served to inform them about the different actions that are going to be carried out.
The global initiative lasts one year and consists of two phases in which 48 people will be hired. The first phase, which started today, will last until the end of June and among the professional profiles hired are painters, bricklayers, construction laborers and cleaning workers.
This Extraordinary Social Employment Program has a budget of 213,723 euros, financed by the Canary Islands Employment Service (SCE) and the La Victoria City Council.