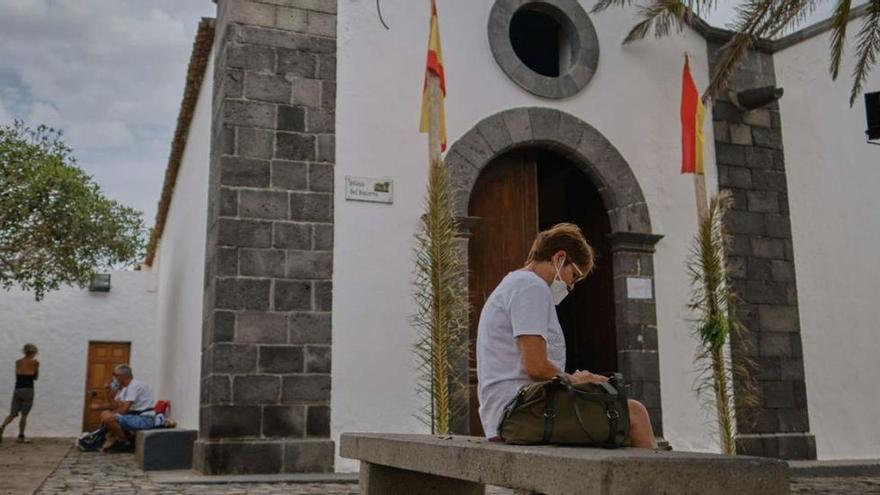 The governing council of the Cabildo de Tenerife has approved this Wednesday to sign a collaboration agreement with the Bishopric and the Güímar City Council to finance, for an amount of 563,813 euros, the restoration work of the El Socorro hermitage.
For the president of the insular corporation, Peter Martin, the improvement of the hermitage "is great news for the island", since it allows to recover and value "one of its most emblematic heritage assets, and especially for the residents of the municipality of Güímar, as it is a point of meeting and devotion of the people, linked to their culture, history and traditions". Martín has highlighted in a statement the joint work between the Cabildo, the City Council and the Bishopric to finance the execution of this improvement project.
Of the 563,813 euros in which the work has been budgeted, the Cabildo will contribute 53%, 300,000 euros, the Güímar City Council will allocate 151,050 euros, 27%, and the Bishopric, for its part, 112,762 euros, the remaining 20%Martin has detailed.
To the item that the Bishopric will contribute, the expenses of the project and of the technical direction will also be added. The president of the Tenerife Cabildo has underlined the patrimonial and cultural value of the hermitage, which integrates the historical heritage of Tenerife, cataloged as an Asset of Cultural Interest with the category of Monument, as well as its surroundings, the Camino del Socorro, with the category of Historic Site"
On the part of the Cabildo, it will collaborate with the Bishopric and with the City Council in all the actions necessary for the execution of the works, as well as with the technical advice that is necessary for the processing of the action, he added.
In turn, the mayor of Güímar, Gustavo Pérez, has stressed the importance of caring for the municipality's heritage "and the Ermita del Socorro is a benchmark within our BICs", since everything that involves La Bajada del Socorro has to be taken care of " because it is our popular reference".
Pérez added that "an agreement of this type guarantees us the maintenance of an important asset for the entire island of Tenerife and the Canary Islands. Historic moments and moments of great feeling for many Guimareros have been lived here." The insular director of Territorial Planning and Historical Heritage, Emilio Fariña, for his part, has indicated that with this tripartite collaboration agreement the momentum of this action is guaranteed to ensure the conservation of the hermitage and curb the problems of deterioration that the building, especially the roof, affected by rain and the passage of time.
Fariña has specified that it is up to the Bishopric to put the project out to public tender and once the work is finished, the conservation and maintenance of the hermitage will pass into his hands, as the owner of the property.