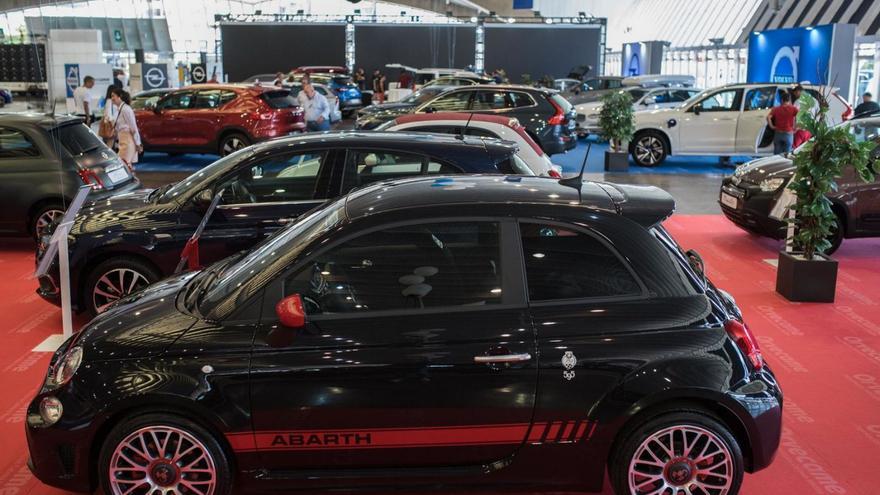 Tenerife recovers two years later, after the break due to the Covid-19 pandemic, the Canary Islands Motor Show. It will celebrate its eighth edition between the next days 20 and 23, from Thursday to Sunday, with some 40 brands, which will show their latest news, participants and the Fairground as the setting for the 16,000 square meters of installation. The Island Councilor EmploymentSocioeconomic Development and Foreign Action, Carmen Luz Baso, highlights the constant innovation in the sector and trusts that this meeting will allow sales to be "invigorated" and facilitate "the renewal of the island's fleet" for one "more efficient, less polluting and safer".
The event will take place in this large space where a space with more than 70 commercial stands related to auxiliary companies in the automotive sector will also be delimited.
Carmen Luz Baso presented this initiative, accompanied by the Deputy Minister of Industry, Commerce and Consumption of the Canary Islands Government, Justo Artiles, and the president of the Canarian Regional Federation of Automobile Importers and Dealers (Fredica), Jesús Orozco, who collaborate in the organization. The manager and director of Fairs and Events of the Fairgrounds, Iñaki Domínguez and Jonay López, respectively, also attended.
The counselor highlights that the main objective of this event is "to promote a strategic sector in the Canary Islands, which has an outstanding weight as a generator of employment and business". This is due to the "direct relationship" it maintains with other economic activities, such as tourism or freight transport. Baso remembers that the last edition, in 2019, closed with more than 20,000 visits.
"We want to serve as an outlet for the automobile sector, which makes a clear commitment to innovation and constant evolution and innovation," underlines the minister. She sums up the wisdom of the idea of ​​"gathering all the news in a single point to facilitate the renewal of the fleet".
meeting point
Justo Artiles highlights "the importance of resuming this event." He emphasizes the opportunity it represents to generate a "meeting point between the sector, customers and fans" aimed at boosting the sale of new vehicles and all the auxiliary material that is associated.
For his part, Jesús Orozco trusts that the Show will contribute to further reactivate vehicle sales, which in the last year have grown by around 14%, although they remain at levels lower than those registered before the pandemic. "There are more and more electric and hybrid models that reduce emissions and pollution," he summarizes.
The eighth Motor Show includes a wide exhibition of new and commercial vehicles, as well as various products and services related to the automobile industry and other related activities. Opening hours are from 10:30 a.m. to 8:30 p.m. and admission costs three euros, except for those over 65 and under 10, who will have free access.