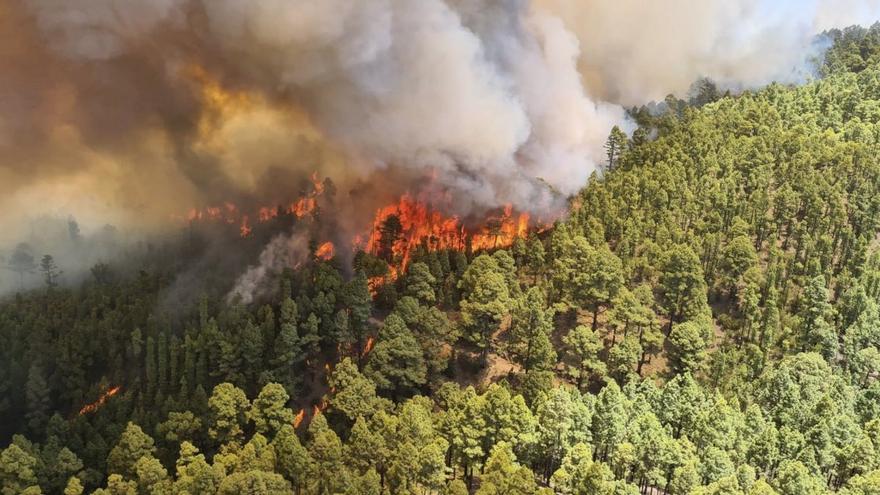 The Council of Tenerife will prohibit access to the island's mountains during the weekend due to high temperatures and to avoid new attempts that would divert resources focused on the Los Realejos fire.
The president of the insular corporation, Peter Martinhas said that the attack that has been registered in the area of ​​San José de los LLanos, in the municipality of El Tanque, forced the displacement of three air means of those who work on the forest fire that started yesterday in the Los Campeches area, in the municipality of Los Realejos.
Martín, who has already spoken with the mayors, has indicated that It is not positive that the media have to be divided and not be all focused on the fire in the north of Tenerife, which has already reached the surface of San Juan de La Rambla and La Guancha.
Regarding this fire, the insular president has indicated that a change in the wind caused the fire to head towards the Teide National Park, but another change in the direction of the wind and a firewall allowed it to be stopped when it was two kilometers from this space.
He has pointed out that the fire in San José de Los Llanos, which is already controlled, has started in a dangerous area of ​​pine forest and connected to the municipalities of Santiago el Teide and Guía de Isora.
For this reason, it has considered it necessary to close the accesses and avoid attempts to focus resources "where they are most necessary"