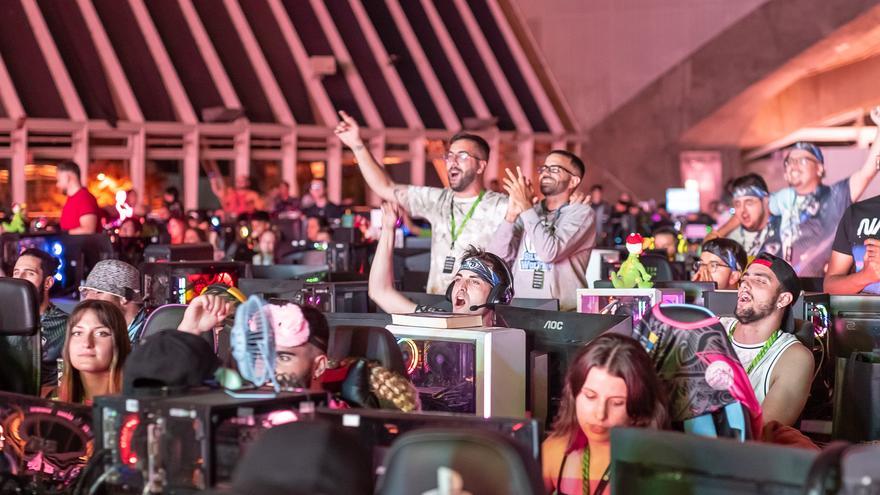 Tenerife GGthe largest technology fair organized by the Canarian Esports League HiperDinowill offer activities for all audiences throughout the weekend while the participants of the LAN zone Since last Tuesday they have been enjoying 24 hours of uninterrupted connection to the network.
Thus, visitors can enjoy an area dedicated to culture k pop and fan, as well as a space called Hobby GG where they will have at their disposal more than 150 tables with activities, retro arcade machines, board games and a family – children's area where they can learn robotics thanks to the University of La Laguna.
Parallel, Tenerife GG It has competition areas of esports, thematic workshops and video game development, as well as professional conferences with topics focused on Artificial Intelligence, metaverse and culture gamingamong others.
The Tenerife Auditorium will also host conferences by top-level national and international speakers such as Alistair Cockburn (one of the authors of the Agile Manifesto); Rocío Vidal, author of the scientific YouTube channel, Schrödinger's Cat; Conchi Lillo, neurobiologist at USAL, and David Bonilla, CEO of the Manfred company, among others.
The entries of Tenerife GG are available on the website www.tenerife.gg/ticketsand with the purchase of the visitor ticket, all boys and girls under 11 years of age will have free access to the site, provided they are accompanied by an adult.
HiperDino and the Cabildo de Tenerife are the sponsors of this fair.
About HyperDino
HiperDino is the leading chain in the food sector in the Archipelago and the only 100% Canarian regional chain. Currently, it has 230 stores and works with more than 13,000 references, of which 40% correspond to local suppliers.
In addition, it is the leading company in the creation of jobs with more than 8,000 workers.
Present in five of the eight Canary Islands, it reaches seven of them through the hiperdino.es online store. This channel, created in 2015, has all the products from its physical stores and, among the advantages it brings, the customer receives the purchase the day after it has been made.
Likewise, it has two exclusive preparation centers for online purchases and 34 DinoShop franchise stores.
Through the DinoSol Foundation, it collaborates in solidarity with various actions supporting the social and cultural development of the Canary Islands, and pays special attention to the people who are part of HiperDino.