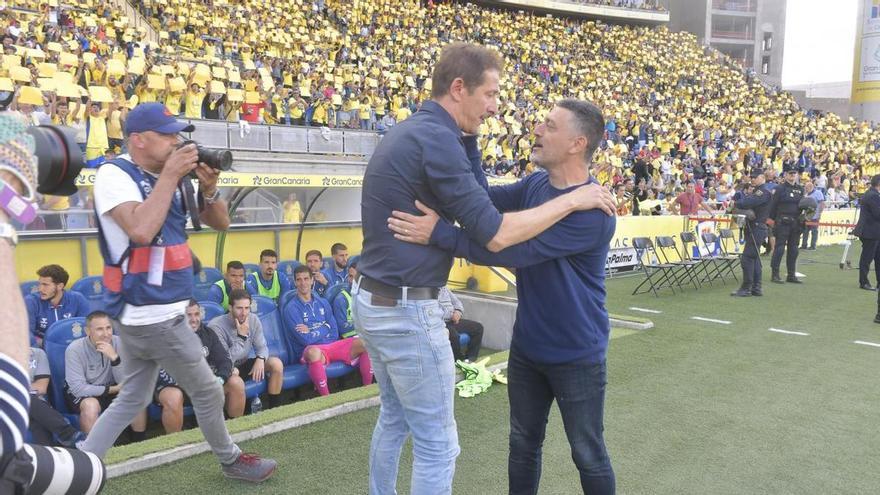 The dejected face of Xavi García Pimienta faithfully reflected the hard blow received by the Las Palmas Sports Union at the hands of his eternal rival. Absolute disappointment after Tenerife postponed for another time the dream of the yellow team to return to the First Division. "This club is very big and will try again. Now it's time to think, rest and get up. We congratulate Tenerife because they have passed the tie, "said the maximum technical manager of the Gran Canaria team.
And he hopes to command this new attempt to assault the highest category of Spanish football from the bench: «I have one more year on my contract and nobody has told me that I am not going to continue. Therefore, I say yes, that we will talk about it starting tomorrow -for today-. Now it's time to go through the duel."
Xavi García Pimienta said he felt "proud" of what he had done and of "how it has been achieved." He also had words of recognition from the coach for the behavior and support of the Las Palmas fans, for the affection they have transmitted to him, an affection that "has moved me".
"UD is one of those clubs that you follow because you like the football team. I feel very identified. I am very proud of what has been achieved, but also of how it has been achieved. Due to the player profile and the way of playing, it is something that this island wants as well. I think that's the way to get things. That's why they looked for me in the change of coach. I am very clear about this. In this club, this is the way. There are other teams that have other ways to win as well. But UD has this identity, which is very beautiful and demanding », he stated.
«The players have left it to everything. So you can't ask for more. I have been excited. This hobby is different. I would not know how to explain the feeling that has made me emotional and even cry. The love that the fans have given me is very important. I appreciate that treatment, "said Xavi García Pimienta.
"We had Viera's injury in the first half. We were having a hard time getting there. We thought the changes were going to enhance our options. There are people who train wonderfully and they deserved an opportunity. The team has not stopped trying. We sank Tenerife in the second half, although it is true that they could afford it because they had the score in their favour", the Catalan UD coach reported.