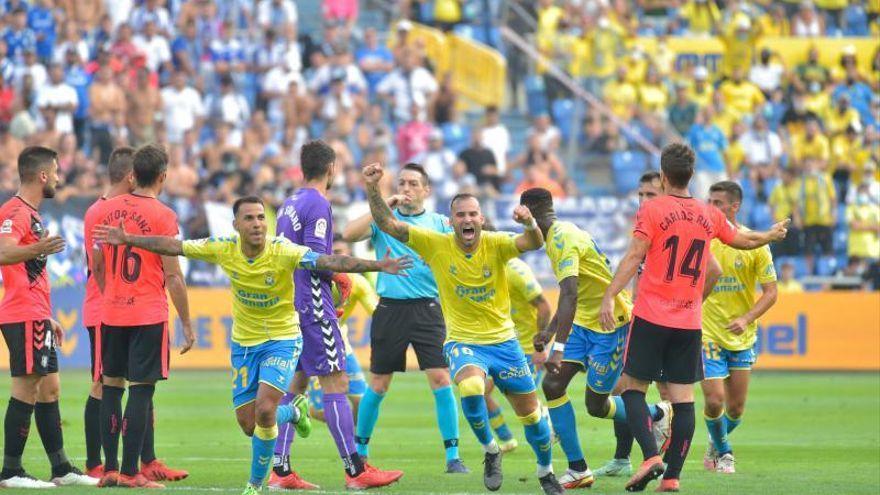 42 days later the regular season concluded in LaLiga SmartBank with direct promotions Almeria, as champion of SecondY Valladolid solved in this last and exciting day, while the Eibarwho has been in direct promotion positions for 28 days, will have to seek promotion in the 'playoffs', in which the UD Las Palmas, Tenerife Y Girona, Oviedo staying out of them on this last day.
This Wednesday, the first game of the promotion playoffs from LaLiga SmartBank to LaLiga Santander will take place, having as protagonists the C.D. Tenerife Yet the UD Las Palmas in the Heliodoro Rodriguez Lopez.
How far will UD Las Palmas go in the playoffs?

In this sense, the team led by Luis Miguel Ramis ended the season in fifth place in the table, adding 69 points and +16 in goal differential. With a total of 20 wins, 9 draws and 13 losses, the chicharreros reached the league zone; an achievement achieved even despite losing against Cartagena, Eibar and Malaga in the last consecutive days.
Similarly, those commanded by Francisco García finished the campaign in 4th place in the standings with 70 points and +10 in goal differential. Similarly, they registered 19 wins, 13 draws and 10 losses, reaching their participation in the league thanks to the conquests they obtained in recent dates.
The first leg of the LaLiga SmartBank promotion playoff between C.D. Tenerife and the UD Las Palmas It will take place this Wednesday, June 1 at 8:00 p.m. (at 9:00 p.m. in peninsular time), and the meeting can be seen in Spain through Movistar LaLiga.