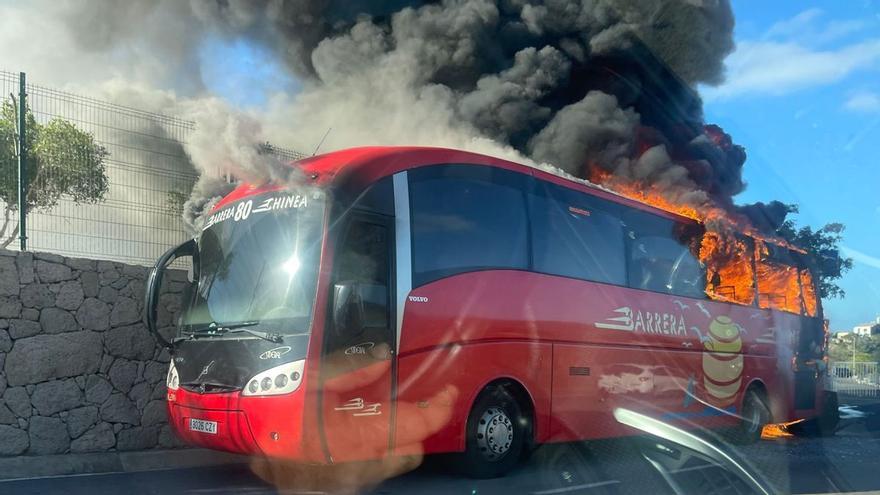 A bus in which 29 minors were traveling burns in Tenerife. A discretionary service vehicle, which was transporting 29 minors, suffered a fire this Thursday morning in the municipality of San Miguel de Abona. Neither the passengers nor the driver were affected.
The events occurred shortly before 11:00 a.m., on the island highway between Las Chafiras and the town of San Miguel (TF-65), at the height of the town of Las Zocas.
The bus was traveling in an ascending direction and, according to witnesses, the fire started in the rear, on the engine. Until the mentioned enclave they moved firefighters of the Tenerife Consortium from the Las Chafiras park and agents of the Civil Traffic Guard from the Granadilla de Abona detachment.
Minors were evacuated on time and they were able to board another bus that took them to their destination without any problem.
The burning vehicle was left on the side of the road. Firefighters doused the flames. And in these moments, the agents of the Civil Guard Traffic waiting for a tow truck to be able to remove it from the road.
The agents diverted traffic to the other lane, the descending one, and it was not necessary to cut the road, according to the sources.