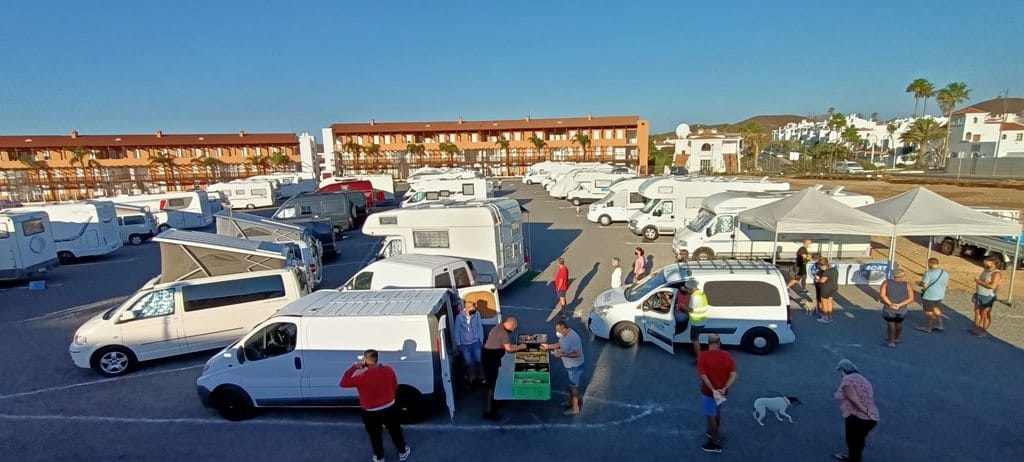 The area of Natural Environment of the Cabildo de Tenerifeaccording to the councilor Isabel García, has begun the search for bags of land to enable several areas on the island for tourism in the motorhome and so it has transferred the order to Gesplan, which is already looking for those plots that could house both motorhomes and campers.
Although the zones have not yet been determined, the island councilor details that "we have the greatest demand on the coast and it will be there, with two or three places, preferably in the south, where we intend to set up those areas that allow parking and the stay of several days, with all the modern services that this entails, with bathrooms, shades, deposits for leached liquids", declared Isabel García, aware of the great demand on the Island for this type of tourism, preferably local, as has been confirmed once again in Easter.
"During this Holy Week -commented the counselor- we have seen how there has been an intensive use of our beaches and our trails, and the caravans and campers have been placed where they could, in some cases in prohibited areas, but we have opened the hand , as long as no serious infractions were committed", recalling that municipalities such as Granadilla "restricted these camping areas this year". All in all, Isabel García understands that "Tenerife has been pending, for a long time, to deal with this type of tourism, which is more intensive every day, because we are not only talking about caravans and motorhomes, but also about those camperized vehicles, which are in fashion ".
Faced with this situation, the Cabildo is in contact with the motorhome associations to try to "order" an activity that "it is evident that it does not have modern service areas, although it is also true that we have one in Montaña Roja and people do not go because you have to pay. We must be aware that you have to pay something, as is done in Europe", explained the Minister for the Natural Environment, also recalling that "we have camping areas at the summit and in the midlands, such as in Chío, which is not very far from the coast, but it is clear that at Easter and in summer the vast majority want to be near the water".
Juan Martin
Contrary to what happens with Granadilla or Arico, the City Council of San Miguel de Abona has opted for motorhomes, adapting a 7,000 square meter plot, near the Amarilla Golf, to create a service area that this Easter has been complete. Juan Martín, president of the Ecological Association of Motorhomes and Campers of Tenerife (ACAT), appreciates and values ​​the commitment of Mayor Arturo González for the "search for the necessary infrastructure for our vehicles, to be able to empty and fill, what we call ecological points ", he pointed out on Onda Tenerife.
It also highlights that, at this critical economic time, motorhome tourism is being a solution for small and medium-sized businesses. "For example, we arrived with 50 motorhomes and we can leave up to two thousand euros that they did not have before, as has happened in San Miguel this Easter. But no, the political class in general continues to stigmatize us. There are municipalities that continue to try with signage, such as in Adeje, where we are prohibited from parking for more than 24 hours, or even, as happened in Granadilla, placing stones or gauges of 1.80 meters in the parking area so that our vehicles do not enter , but yes the passenger cars that are dedicated to putting the music to what it gives and making a bottle. But we are the bad guys", says Juan Martín vehemently.
The president of ACAT also insists that "you can report me if I am camping on public roads and take chairs and tables out of my vehicle, but no law prohibits me from parking and sleeping in my car," he said.