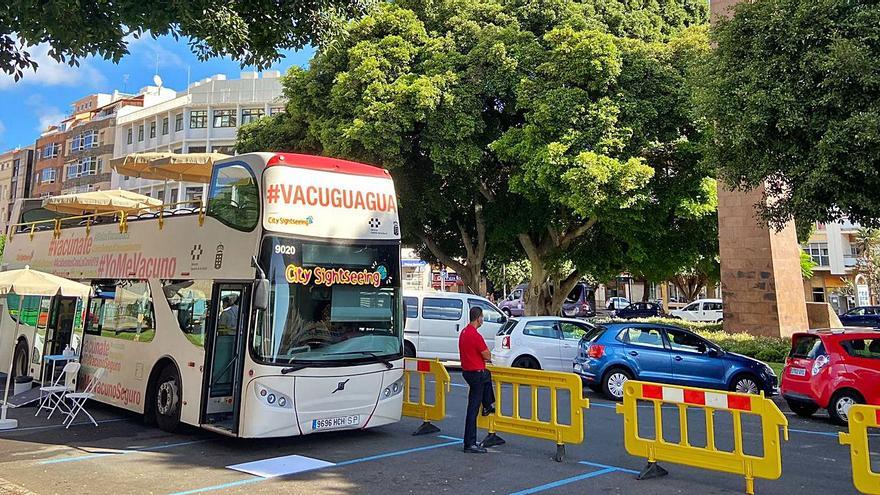 The ministries of Health and Education, Universities, Culture and Sports of the Government of the Canary Islands collaborate in the vaccination against covid that will begin this Friday, February 4, in three educational centers of the capital islands. At these points, the first dose of the vaccine will be administered to students between 5 and 11 years of age who have not yet received it.
The age group for which this vaccination initiative is intended is made up in the Canary Islands by a pediatric population of 136,910 childrenof which 66,974, that is, 48.92%, have already received the first dose of the coronavirus vaccine at the points set up by the Ministry of Health throughout the Archipelago, since the beginning of December 15 to vaccinate this group.
This activity is piloted in seven educational centers in Tenerife Y Gran Canaria that they have voluntarily decided to participate in the process and that they have the parents' willingness to carry it out. During the month of February it will be possible to expand the programming in other spaces of the capital islands.
Vacuaguas
The inoculation process of this drug to the pediatric population in the educational centers of Tenerife and Gran Canaria will be carried out in the vacuaguas of the Canary Islands Health Service (SCS). These mobile vaccination points provide greater flexibility and comfort in the movement of health teams and represent a more relaxed place for minors to receive the injection. In addition, it allows vaccination to be carried out in spaces adapted for this activity.
More than one professional fortnight of the SCS, between specialists in Family and Community Medicine, nurses and nursing assistants will attend a school every week with the aim of facilitating access to vaccination against covid.
The vacuguaguas will go during this first day to an educational center in Gran Canaria and two in Tenerife, in which it is planned that those minors whose parents have signed the consent will be vaccinated. It is estimated that during that day the first dose will be administered to about a hundred children who have not yet accessed it. Parents who do not want their children to be vaccinated at school can go to the vaccination centers authorized for this purpose every day of the week, including weekends, to facilitate conciliation and access.