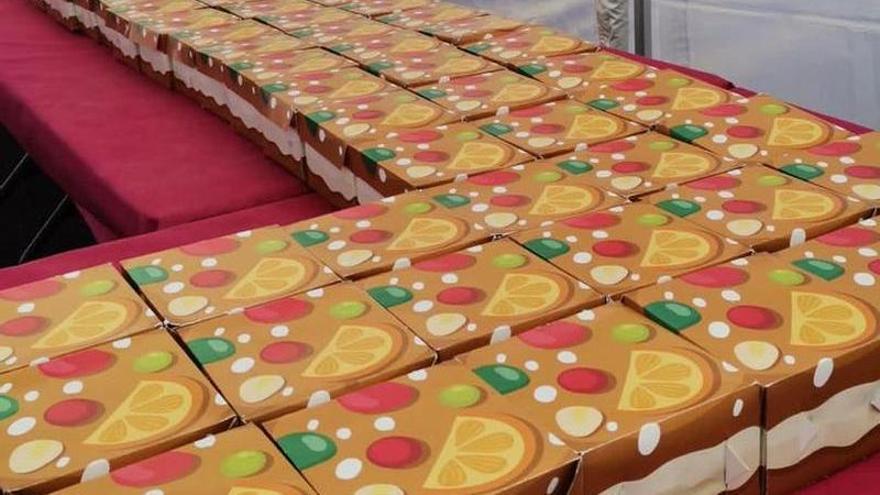 The 1,192 portions of giant roscón de Reyes de La Orotava They were distributed this Tuesday, January 4, 2021 in just three and a half hours. For the first time, and due to the sanitary restrictions imposed by the pandemic situation, it was decided to deliver the pieces of roscón in boxes, so that they could be consumed later.
The La Orotava City Council reported that 12-centimeter-long portions were placed inside the boxes, in addition to 55 prizes donated by businesses in the municipality. The total length of the roscón this year was 143 meters, far from the 310 meters that it measured in 2019.
The event was scheduled to take place between 2:00 p.m. and 9:00 p.m., but all stocks ran out before 18:00. Apart from sweetening the afternoon to more than a thousand people, these portions allowed to raise 1,192 euros in donations for the benefit of Red Cross.
The great sweet this year was only pastry cream. The Manobuena pastry shop has been responsible, for ten years, for making about 300 liters of filling cream, using this year about 1,266 eggs, 158 liters of milk, 12 kilos of cornstarch, 47 kilos of sugar, 2 kilos of lemons and 325 of cinnamon . The mass was held this year, for the first time, in the Jovita Bakery, which has replaced the Leon Bakery in the work. About 150 kilos of flour, 790 eggs, 40 kilos of orange, 20 kilos of margarine, 10 of butter, 10 kilos of sugar, 1 kilo of vanilla and 1 kilo of lemon were used in the dough.
This initiative is organized by the area of Local Economic Development and it aims, in addition to offering an additional attraction to the neighbors at Christmas, to stimulate commercial activity.