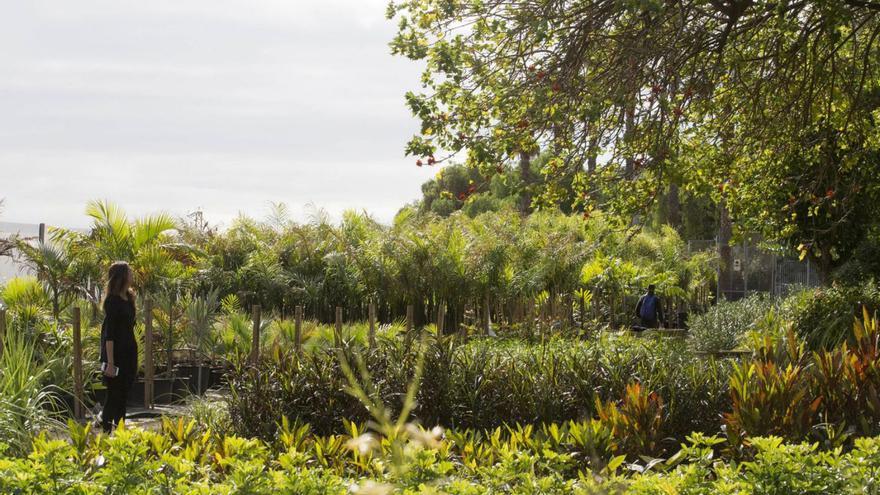 The area of ​​Agriculture, Livestock and Fisheries of the Council has granted a powerful grant of 250,000 euros to the flower and ornamental plants sector. The counselor of the primary sector, Javier Parrilla, recalls that this agricultural subsector has been one of the most affected by the economic crisis derived from the pandemic since "the closure of almost all marketing channels generated millions of dollars in losses."
The intention is to contribute to the economic recovery of agricultural holdings dedicated to the cultivation of flowers and plants. The global radiography on the Island is that of more than 60 production companies, which generate around 3,500 direct jobs. They will be the ones who will benefit from this grant.
The Association of Growers and Exporters of Flowers and Living Plants of the Canary Islands (Asocan) in which these productions of Tenerife are integrated will be in charge of distributing the subsidies among all the companies and producers of the Island.
Punished.
Javier Parrilla recalls that this agricultural subsector has been one of the most affected by the economic crisis derived from the pandemic, because "although it was allowed to continue with its production activity, almost all marketing channels were closed, which generated millionaire losses ». This situation later resulted "in the paralysis of the income of farmers and agricultural companies dedicated to ornamental plants." In addition, it caused the suspension of payments and collections between suppliers and clients of the sector, "thereby reducing its productive capacity and reducing its recovery capacity."
In activity.
In addition, as an addition, and unlike other economic sectors, the one of ornamental plants and flowers did not close its production activity completely during the state of alarm. "It continued in operation with the phenological cycles of the crops at each physiological moment that made it necessary to apply the usual care and treatments", Parrilla remarks. And he concludes: "They generated the same expenses despite the decrease in income."
Term.
The aids, which will have a justification period until April 30, 2022, are intended to cover the expenses derived from the acquisition of inputs for the production of plants, cuttings and cut flowers, as well as means of production such as seeds, plants, phytosanitary products and fertilizers. Likewise, the expenses derived from the promotion and publicity of the subsector will be included in order to recover the demand for plants, flowers and cuttings on the Island. The subsidy reflects the expenses derived from a study of the current situation of the greenhouses of plants and Flores de Tenerife, which must contain the inventory of those who belong to the Asocan partners, as well as the non-associated flower and plant farmers who have requested the subsidy from the group. It must consider dimensions, crops under the greenhouse, construction characteristics and materials used, type of ventilation, lighting, irrigation and cultivation systems.