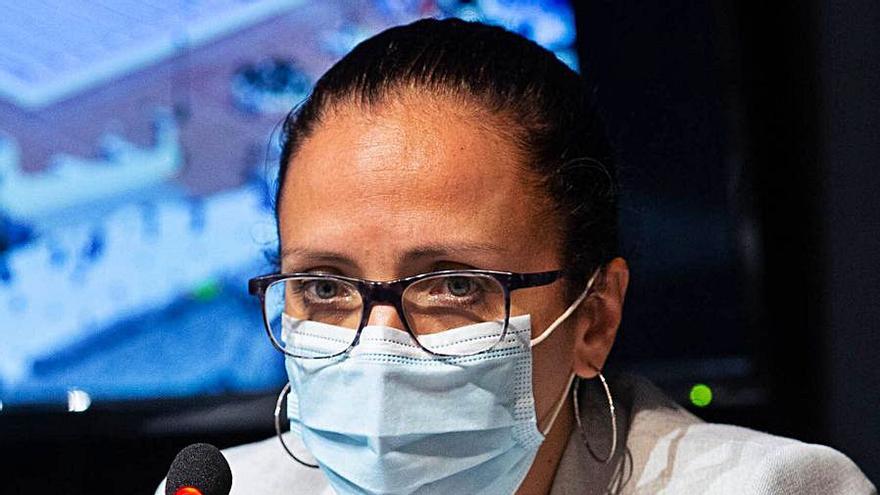 The local president of the PP sets as an objective for this new mandate the growth in the number of affiliates who approach the PP to "continue doing things as we know how to do them, in a continuous, orderly and fair way, seeking the general interest of the neighbors." ; the creation of the New Generations of the PP to "Open the doors to young people with concerns from the municipality to contribute their ideas to the project". In addition, the new local president is committed to launching her idea of ​​Los Silos, positively "as the engine, impulse and illusion of a future that is within the reach of all residents."
Regarding municipal management, the first the deputy mayor recalled "the disastrous socialist management with the local public swimming pool, which has forced the PP, and its CC partners in the local government, to" elevate political initiatives to other institutions so as not to lose the facilities, avoid their demolition and lay the foundations for their reopening.
Regarding the municipal budget, Raquel González feels "proud" to have participated together with her government partner Macarena Fuentes (CC) in "the first budget of the town after the Socialists stopped doing it for eight years», In which the municipality was managed with extended accounts.
González highlights the employment projects launched from his areas of government, as well as the initiatives in training and the local economy, "in collaboration with the Cabildo de Tenerife."
He also highlighted the work in the area of ​​Social Welfare; the reduction of the average period of payment to suppliers; the elimination of 300,000 euros of debt that the corporation dragged, or the new works in schools, public spaces or buildings that "were suffering a great deterioration after many years without actions."
An example to follow
The president of the PP of Tenerife, Manuel Domínguez, praised "the temperance, work and perseverance of Raquel González, not only in charge of the local committee, but with his dedication at the head of the city council, where he has shown tenacity and management when he practically found himself with a bankrupt city council ». For Domínguez, "it is an example to follow for those who believe in a party centered on people, with a municipal vocation and focused on the general interest."