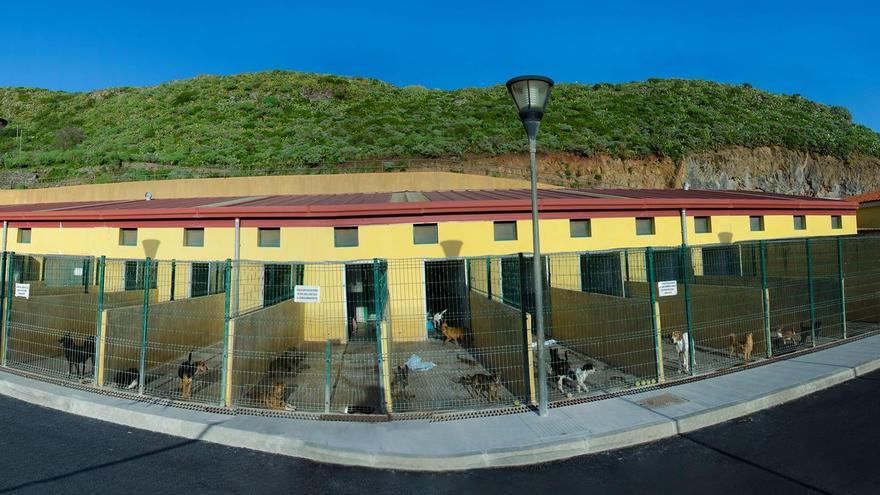 The Valle Colino abandoned animal shelterlocated in La Laguna and which serves the entire metropolitan area, has launched a urgent call to the Tenerife through their social networks: need blankets and towels to take care of the animals and face the winter.
"It is true that the cold has not yet arrived, but we need blankets for the vallecolinitos. Blankets and towels are things that we use daily, when the animals are castrated we use blankets, when we transfer them to the hospice We clothe them so that they are warm, we use them for the litters that arrive to us and we change them daily, necessary for the animals that we have recovering from operations, for the beds that the dogs have in the kennels, for the cat flaps, for drying to the dogs that the volunteers bathe…", writes the hostel on its Facebook account.
"The most we need are blanketsbut also any would be great for us warm clothing such as towels, bathrobes, warm sheets, small rugs"clarifies Valle Colino, who adds: "If you have them at home and you are going to throw them away because you don't use them, you don't like them or they are half old, please, we ask that you donate them to us."
"The ideal is to bring them to the shelter, because we could use them immediately, but if you can't come, we leave you our collection points where you can take them. Many thanks in advance," concludes the shelter in a call that completes with the places to which Tenerife residents can go to make their contributions.
The shelter asks for all kinds of products with which to shelter the animals it cares for.
These are the places where contributions can be taken:
SANTA CRUZ: Thais Mascots (C/Azorín 5) and Mio Gelato (C/Del Pilar 8).
THE LAGOON: Otto Mascotas (C/Herradores 2), Interzoo (C/6 de Diciembre 52) and +K dogs (C/Rector Carlos Sanz Cid 17, Pueblo Hinojosa).
NORTH OF THE ISLAND: Qué Wow store and hair salon (Ronda Sauzalito 7), Local 1 (El Sauzal), Carey by Cristina (C/Mequinez 13, Puerto de la Cruz), Cuatro Patitas Peluquería (Carretera General 205, Local 2, La Matanza), Animales Hakuna (Ctra. Gral. Tejina-Tacoronte 40).
They can also be delivered in Valle Colino with the following schedule: Monday to Saturday from 11:00 a.m. to 6:00 p.m., and Sundays from 10:30 a.m. to 1:30 p.m. You do not need to make an appointment to come.