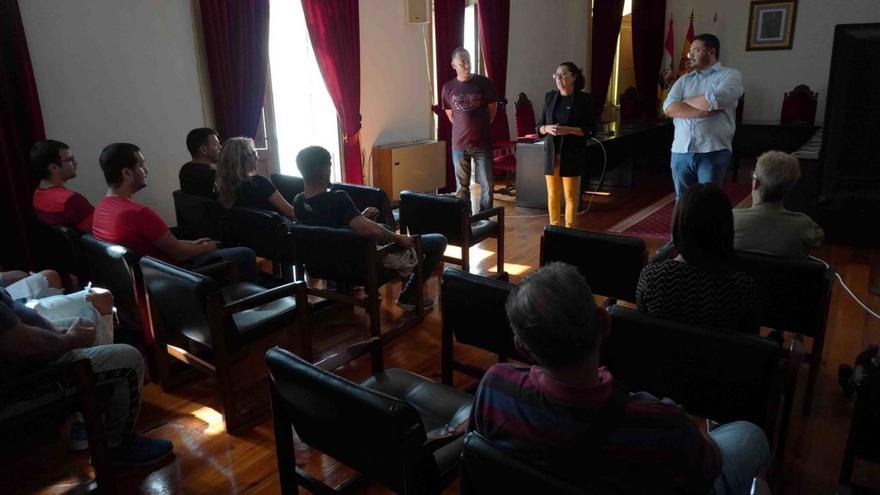 The Los Silos City Council promotes the employment rural with an intervention agreement in the natural environment of the municipality. The objective is maintain the environment through efficient environmental intervention and thereby conserve the forest heritage and the natural environment. In addition, the agreement seeks to improve the quality of life of the local unemployed.
For it13 people will work for three months in rural areas of Los Silos, thanks to an agreement with the State Public Employment Service (SEPE). More specifically, the workers belonging to this Rural Employment Plan (PER) will carry out the work in five actions to achieve three objectives.
The first of the project's tasks is to intervene in the repopulation of laurel forest species or transition to it. Specifically, in the fayal-heath of the Erjos recreational area, the beginning of the Cuevas Negras trail and on the Tierra del Trigo trails. In addition, the vegetation of exotic or invasive plants (yucca capensis, aloe arborescens and wild geraniums) will be eliminated in Erjos and Tierra del Trigo. Specifically, in streets and small paths.
Besides, intervention will be carried out in the Aregume mountain to collaborate with the Guardas de Aregume cleaning project, of the IES Daute. This is an initiative for the eradication of cat's tail in said mountain.
On the other hand, and in a more general way, the material collected for the production of compost will be cleared to donate it to farmers who request it. Added to this is the collection of waste in the areas targeted by this action.
The Department of Natural Environment of Los Silos points out that this agreement is considered "essential for the conservation of the natural heritage and natural areas of the municipality. We must not forget that Los Silos is eminently rural and agricultural, so this type of employment promotion benefits all citizens," according to the mayor responsible for the area, Adán López. It emphasizes the community work carried out in collaboration with the Daute Secondary Education Institute, which favors the relationship between students, workers and the environment.