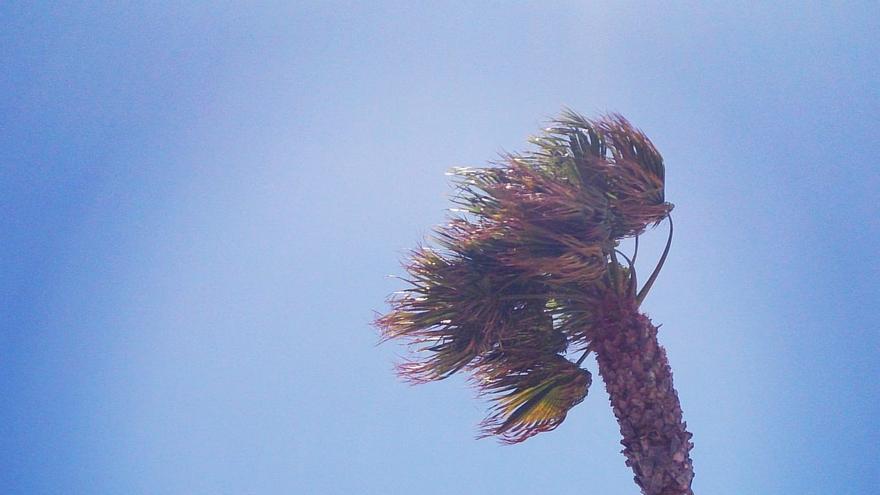 The General Directorate of Emergencies of the Government of the Canary Islands has activated this Monday the pre-alert (yellow risk) due to winds of up to 85 kilometers per hour in the Archipelago. The notice will come into effect next midnight (00:00 hours), Tuesday, November 21, and will affect the islands of Lanzarote, Fuerteventura, The iron, La Gomera, The Palm and Tenerife.
During the early morning possible maximum gusts of 75-85 km/h are expected in The ironmainly in high areas, the summit, extreme northeast and Gulf Valley.
For a few hours, on the summit and west of The Palm, maximum gusts 50-75 km/h. North and West of La Gomera maximum gusts 50-75 km/h, while in the northeast of Tenerife (northern slope of Anaga), high areas from Tacoronte to Santa Úrsula and high areas of Arona, Adeje and Guide de Isora, probable maximum gusts of 50-70 km/h are contemplated.
On the other hand, Emergencies reports, 50-60 km/h are expected in the west of Fuerteventura and southwest of Lanzarote.
In addition, during the day an increase in the southeast wind is expected, which will imply accelerations of the relief in the west of The Palmsummit and north of El Hierro and La Gomera, northeast and southwest of Tenerife, and west slope of Lanzarote and Fuerteventura.
Emergencies adopts this declaration of pre-alert for winds based on the AEMET prediction and/or other available sources, and in application of the Specific Emergency Plan of Canary Islands by Risks of Adverse Meteorological Phenomena (PEFMA).
Weather forecast for Tuesday in the Canary Islands
He Aemet forecast contemplates for this Tuesday in the Canary Islandscloudy intervals of medium and high clouds, with low probability some weak, occasional and scattered precipitation in the western islands. Light haze tending to subside at the end of the day.
Temperatures minimal in slight to moderate ascent. Highs with few changes in the eastern islands and with a slight rise in the western islands. 30 °C may be reached on the coast, especially on the northern and western slopes.
Moderate easterly wind on coasts. It will blow from the southeast strongly in the midlands and summits with probable very strong gusts in El Hierro and La Gomera, and without ruling them out in Tenerife and La Palma. In the central peaks of Tenerife, moderate southwest.