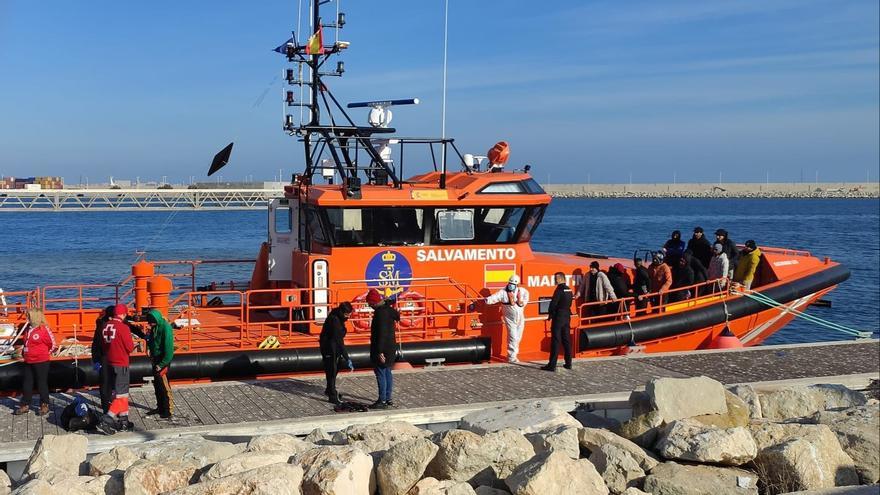 A new cayuco arrived under its own power last night at the Los Cristianos Pieron the island of Tenerife, with 95 migrants inside.
This has been reported by the Red Cross, which adds that it was around 11:45 p.m. this Saturday when the Emergency and Security Coordinating Center (Cecoes) 112 He warned to deploy the usual sanitary device in the event of the arrival of boats or cayucos.
In this sense, around 12:15 a.m. they treated the 95 occupants of the boat at the port, having to transfer 17 of them to different hospital centers for different pathologies.