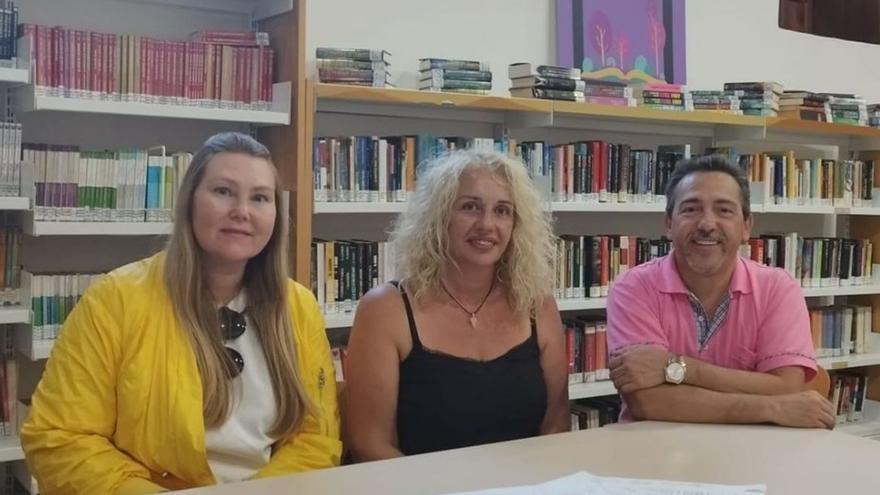 The Association of Street Vendors Tenerife (Avamte) shows his concern about the delay in restoring activity in the municipality. Its president, Candelaria Pérez Luis, announces that the group will request an urgent meeting with the Icod de los Vinos City Council to address "the solution to the problem of the surprise closure of Sunday holidays." This situation causes "clear damage to 60 families since August and with no sign of a solution, since the promise of reopening in September and in the square has been broken."
Candelaria Pérez explains that street vendors do not want to compete with local businesses and defends that they are also part of it, so she does not understand "such discrimination." "Unless there is pressure of another kind," as stated by the legal advisor and secretary of the Association, lawyer Antonio Tejeda Encinas.
The Association of Street Vendors of Tenerife (Avamte) is recently established and has as its "fundamental objective the unity of the entire street vending family on the Island and, among others, to avoid the disparity of criteria in each locality where they exhibit in these recent times.
The Presidency assures that several municipalities, such as Tacoronte, are interested in holding an imminent meeting to agree on the presence of the association at the Santa Catalina fair.
The main objectives of the Avamte are the comprehensive promotion of street commerce, labor, social and economic representation of the group; provide advice on everything related to the activity, dialogue and reach agreements with entities, public and private institutions; the defense of the group before the Administration, the organization of seminars, courses, conferences and the digitalization of the sector.