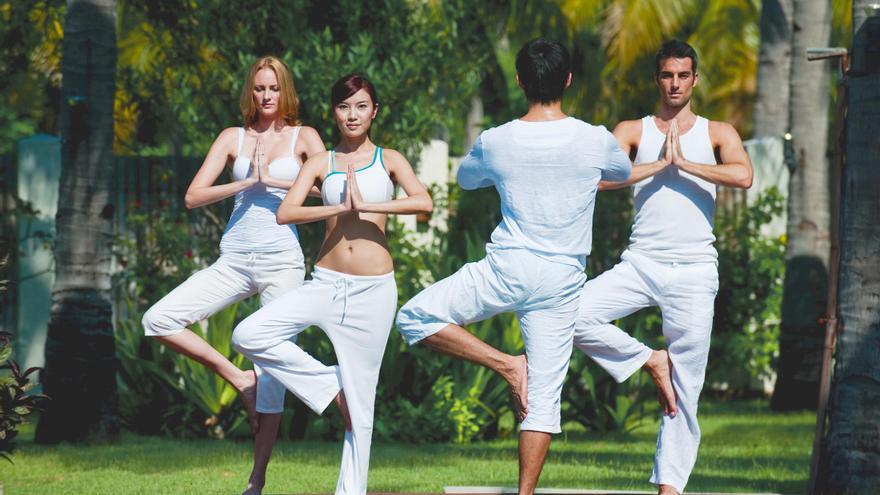 Bahía del Duque presents an exclusive healing retreat program based on Tibetan medicine. Through the union of ancestral traditions and the search for well-being, the prestigious The Tais Hotels & Villas hotel presents an experience that invites you to "connect with the inner cosmos" in its spa, Bahía Wellness Retreat.
The program offers, from September 22 to 24a unique opportunityto explore the depths of Tibetan medicine in a serene and exclusive environmentpromoting self-knowledge and revitalization through traditional techniques.
Participants will have the opportunity to immerse themselves in a weekend of learning and personal growth, guided by renowned experts in Tibetan medicine and complementary disciplines. Dr. Jordi Postius, specialist in Urology and Andrology, together with Ilaria Faccioli, psychologist and Executive Director of the Shang Shung Tibetan School of Tenerifewill give an introductory talk about the origins of tibetan medicine on Friday the 22nd.
The workshops on Saturday the 23rd will include guided acupuncture, moxibustion and massage sessions, led by Irina Pankevich and Medegma Budaeva, experts in Tibetan medicine. In addition, Nataly Nitsche and Ilina Kramina, Yantra Yoga instructors, will teach a workshop on this ancient discipline that promotes the mind-body connection. The day will culminate with a display of Khaita dances, by the International Dzogchen Community of Dzamlin Gar, celebrating vitality and connection with internal energy.
To close the program, on Sunday the 24th, the expert in Thupten Ruggyi meditation will lead a meditation session that will allow participants to further explore their inner selves.
The program is enriched by a culinary immersion in the vegan macrobiotic diet, featured in all meals served by the hotel, with meat menu options available upon request.
This transformative retreat has a price of 300 euros per person and includes access to the thalassotherapy circuit of the hotel's spa, Bahía Wellness Retreat, an area that has been recognized as among the best in the world and awarded, among others, by the World Spa Awards and Condé Nast Johansens Awards for Excellence.
In addition, participants will be able to enjoy a special accommodation package, from 225 euros per day for two people in a Deluxe room with garden view and breakfast included.
About The Tais Hotels & Villas
Bahía del Duque, with a history of 30 years and chosen by many experts as one of the best hotel establishments that exist in Europe, it has managed to remain faithful to its initial values ​​of excellence in service, customer service and attention to detail.
The Villas and later Bahía Wellness Retreat once again marked a commitment towards more personalized luxury and a new approach to services related to well-being. Both establishments operate under the brand The Tais Hotels & Villas, an exclusive collection of extraordinary hotels with their own personality and commitment to excellence.
Its location, on an extensive property of 100,000 m2 of surface and its architectural singularity, make it an international icon in the world of luxury hospitality. Likewise, it is a benchmark for sustainability due to its 63,000 m2 of tropical and subtropical vegetation that has led to the development of its own bioclimate, with all types of palm trees, dragon trees, Indian laurels, Ficus Canariensis, flamboyant trees, jacarandas, fruit trees, cacti and various European plants.