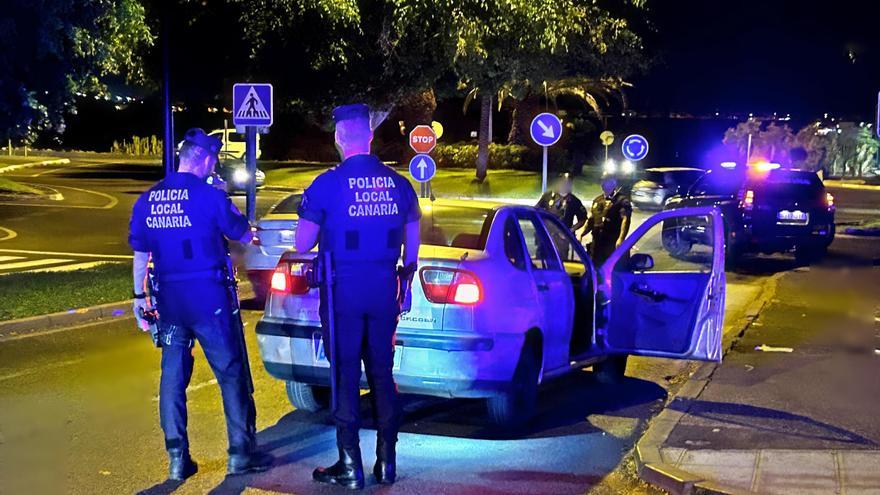 The Arona City Council remains firm in matters of citizen security and compliance with the law. Last Tuesday night a extensive operation in El Fraile with the intervention of a dozen Local Police officers, who were joined by members of the Civil Guardan intervention that is added to those carried out in recent weeks against occupation of public roads without any type of permit by kiosks of companies dedicated to the illegal sale and promotion of excursions, as well as illegal street vending.
The mayor of Arona, Fátima Lemes, stated that "citizen safety and enforcing the law are one of our highest priorities and this action joins those we have carried out in recent weeks in other areas of our municipality. The line of work of this corporation is not punctual but continuous and we will continue carrying out all types of operations. I want to highlight and thank the professionalism of our Local Police because their work is being exemplary and the support we are receiving from the Civil Guard in this case and from the National Police Corps."
The performance in El Fraile took place in several phases. On the one hand, an intervention device was carried out outside several premises where the sale of narcotics is frequent. Three men and a fourth minor were identified. A preventive intervention was also carried out at the El Fraile Mini Casino, in which several people were identified and several reports were drawn up for possession of narcotics. Likewise, a static control device was set up at the exit and access to the neighborhood, specifically on Avenida de Fuerteventura where several traffic complaints were made.
Alexis Gómez, Councilor for Security of Arona, followed the development of these actions live – as well as those carried out previously – and from the same streets of El Fraile he highlighted that "the agents have carried out an extensive operation to identification of people, the fight against drug trafficking and the control of vehicle traffic. In a few weeks we have performed on various stages and we will continue to do so. These actions are part of a larger plan and are aimed at solving problems that we have in the municipality."
"The work of the Arona Local Police operatives is being outstanding and exemplary and we have conveyed this to the leadership and all the agents. Of course, we must also thank the support and collaboration we have received from the Civil Guard, to which we have many ties," Alexis Gómez endorsed.