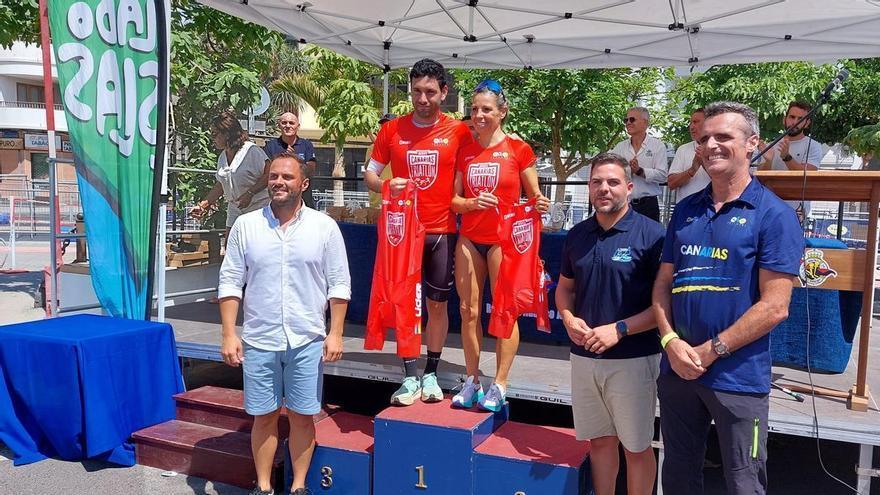 Tenerife's Ricardo Hernández from the Triator Club of La Orotava and Dácil Hernández from the Reales Swimming Club, have been the winners of the Canary Series of triathlon which had its last scoring test in the RC Náutico Triathlon of Reefonce the official results have been reviewed. By clubs, absolute dominance of CN Reales de Tenerife. On the other hand, Yerove Rodríguez (For de Imps) and Carmen Falcon (Independent) were the winners in the youth category
Ricardo Hernández's final score was 4,250 points, followed by Andrés Eduardo Díaz (CT Diablillos de Rivas) with 3,688 and Raúl Lecuona with 3,680 points. In women, Dácil Hernández totaled 3,920 points, with Lucía Pérez (Independiente) from Gran Canaria with 3,890 points in second place, while third place was Elsa Werth from Tenerife (Reactivité Fisoterapia) with 3,358 points.
By club, the Tenerife Natación Reales de Tenerife added 28,176 points, with second place for the Club Reactivité Fisioterapia-In Side Logistics, also from Tenerife with 24.95 points, and third place for the CN Metropole of Gran Canaria with 16,188 points.