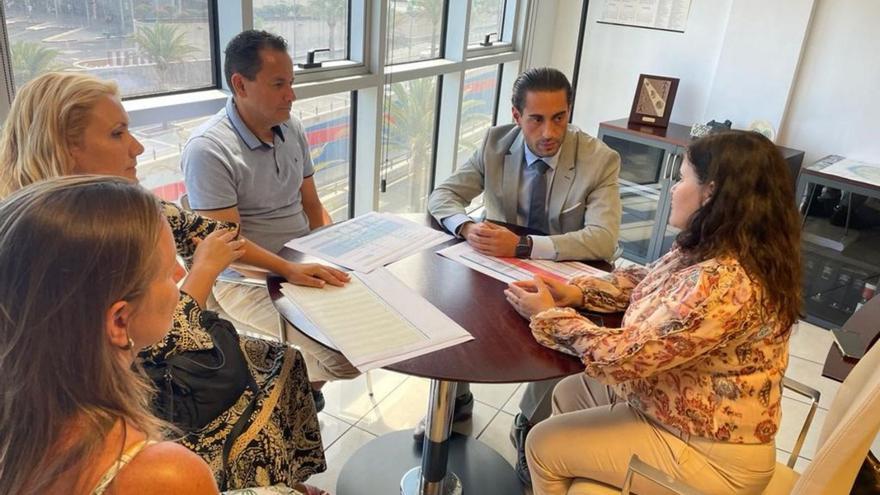 In December, the construction of the new dining room at the Punta Larga Early Childhood and Primary Education Center (CEIP) in Candelaria should be completed. Everything indicates that this will not be the case due to the discrepancy that the construction company maintains with the 62,294 euros allocated to the price review to adapt the cost of the work to the current inflation, according to the municipal government. The City Council and the Ministry of Education have committed to negotiating a solution quickly.
Paralyzed since October 2022, the commissioning of this dining room should have occurred at the end of the 2021-2022 academic year. The construction of this 290 square meter space with capacity for 130 guests It was awarded on October 13, 2021, with an execution period of four months and a cost of 386,724 eurosto pay for the Government of the Canary Islands in its entirety.
The current one is the third extension of the deadline for its conclusion. On December 23, 2021 and December 30, 2022, the first two were requested and the third will expire on December 31. The delays are related to difficulties in the foundation, containment, supplies, sanitation network and price revision.
Ángela Cruz, municipal spokesperson for Canarian Coalition (CC), recalls that already in May "we warned of the delay of these works, despite the fact that in the previous mandate three motions, presented by CC, were approved unanimously so that the works could be put out to tender as soon as possible." The councilor attributes the situation to "the ineffectiveness and lack of management" by the local government of the real problems of the residents of Candelaria.
Last Wednesday, the mayor, Mari Brito; The councilors of Education and Urban Planning, Maeva Tendero and Reinaldo Triviño, respectively, and municipal technicians met with the general director of Educational Infrastructure, Fernando Miñaro. They agreed to "work in coordination to find a solution to this situation, beginning to evaluate the scenarios that lie ahead to complete the work and find the best possible option to finish it." Brito appreciates "the great disposition, attention and collaboration" of Miñaro and emphasizes "the firm commitment of both administrations."